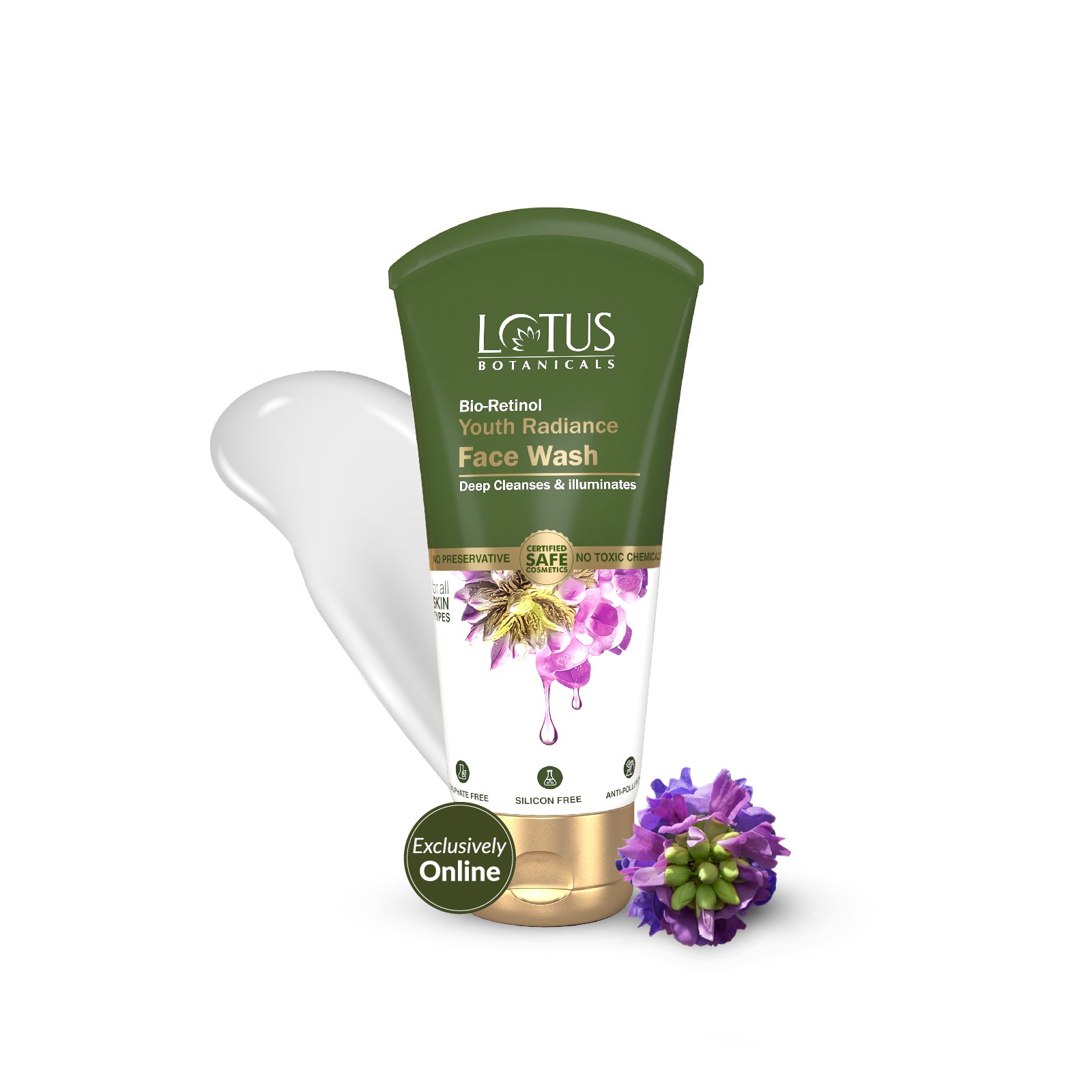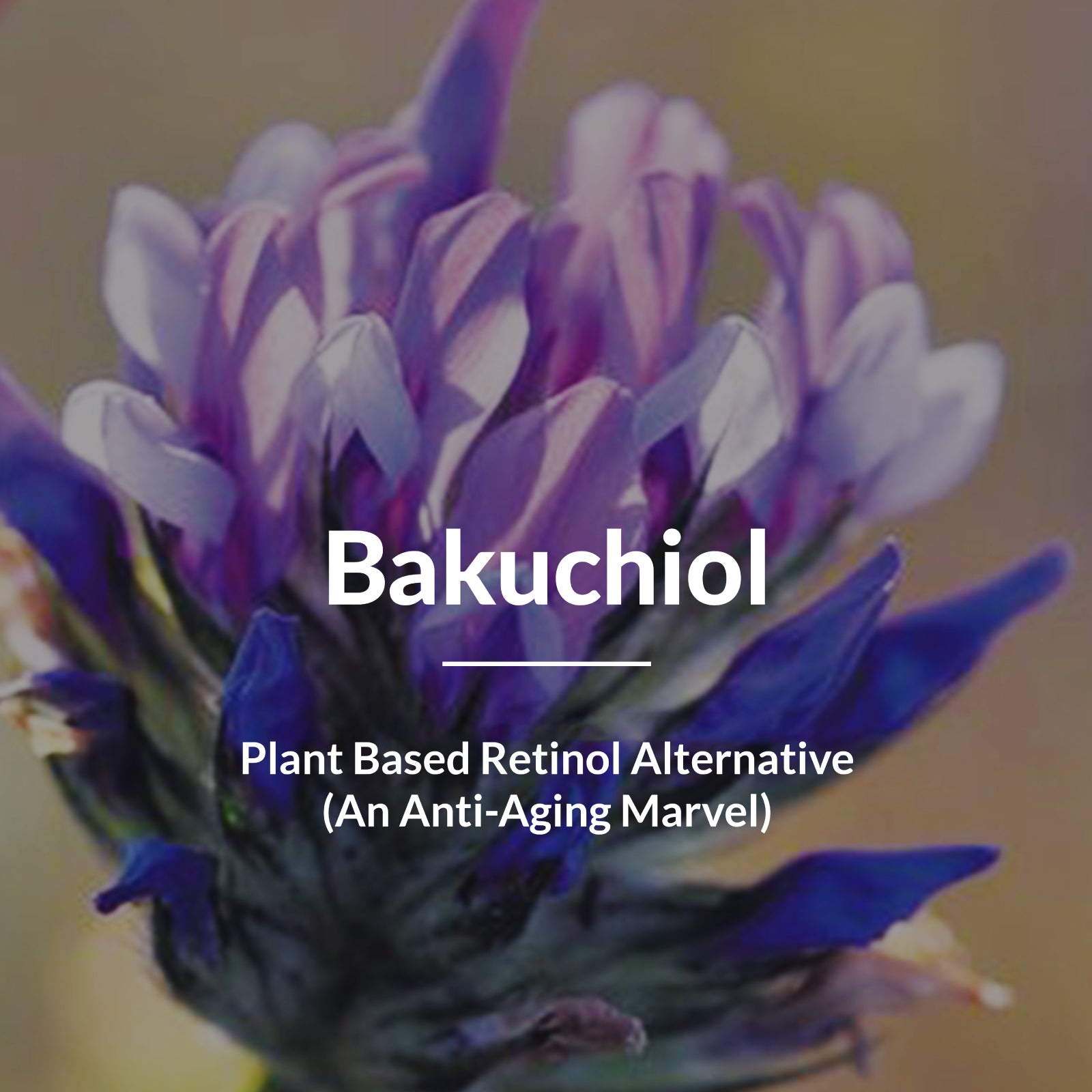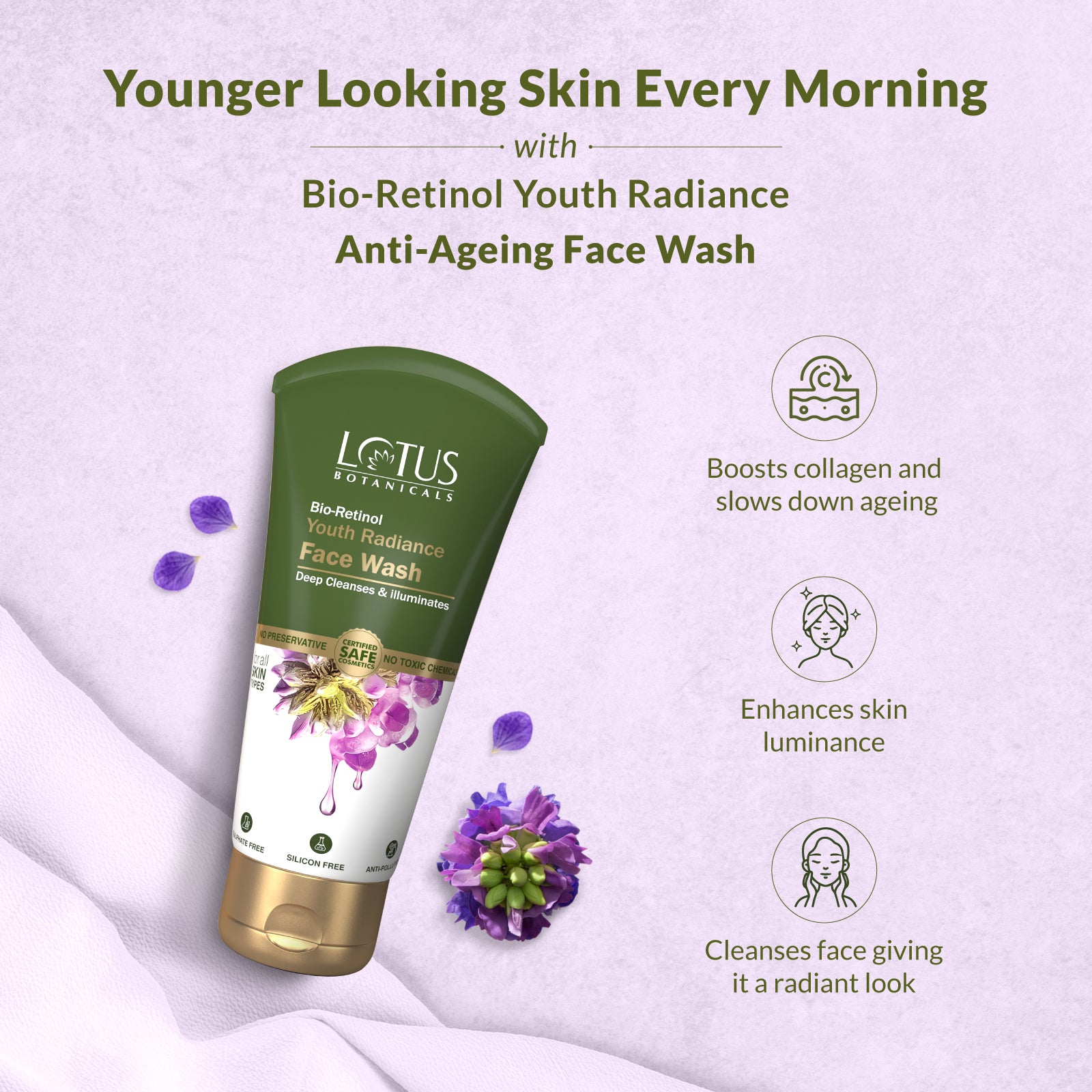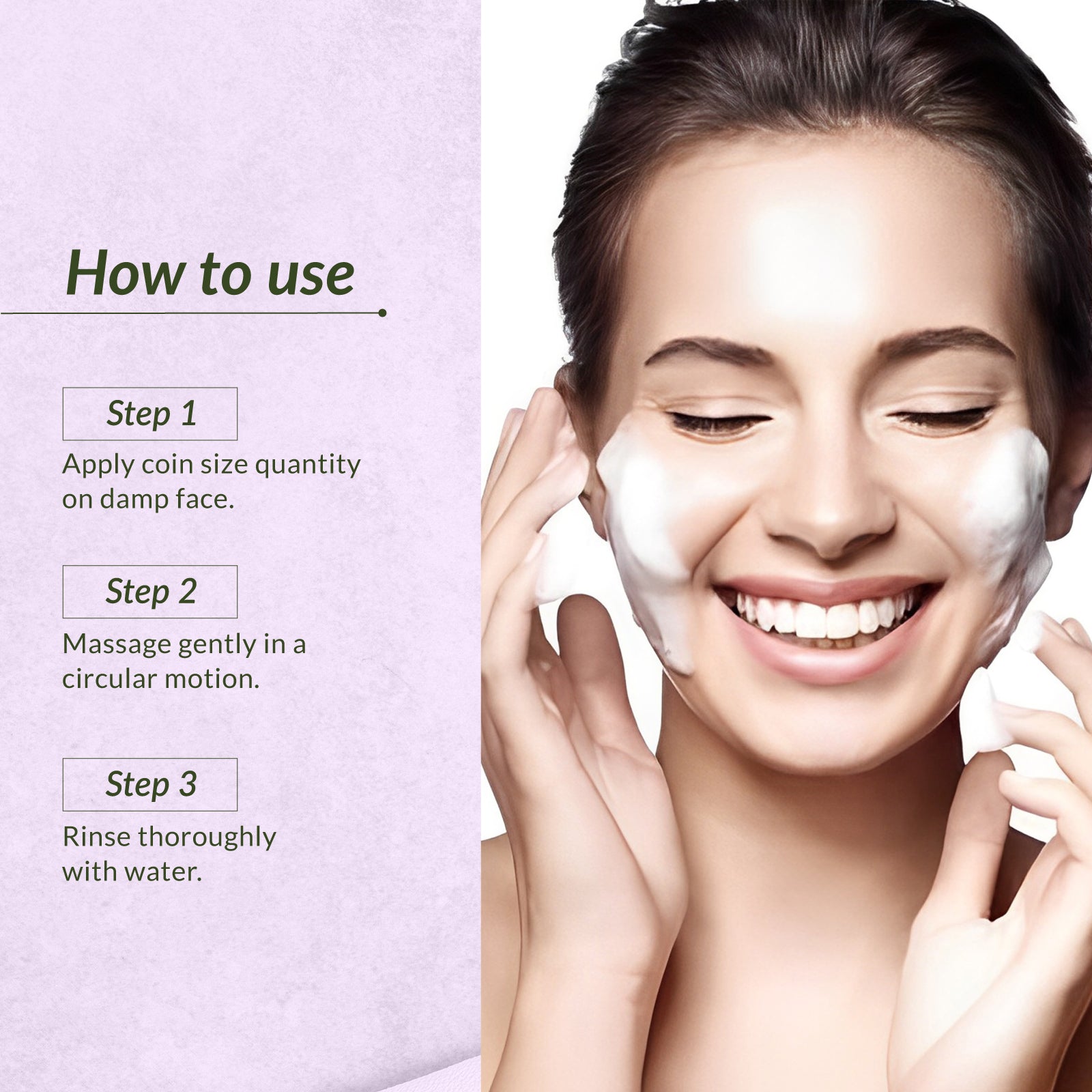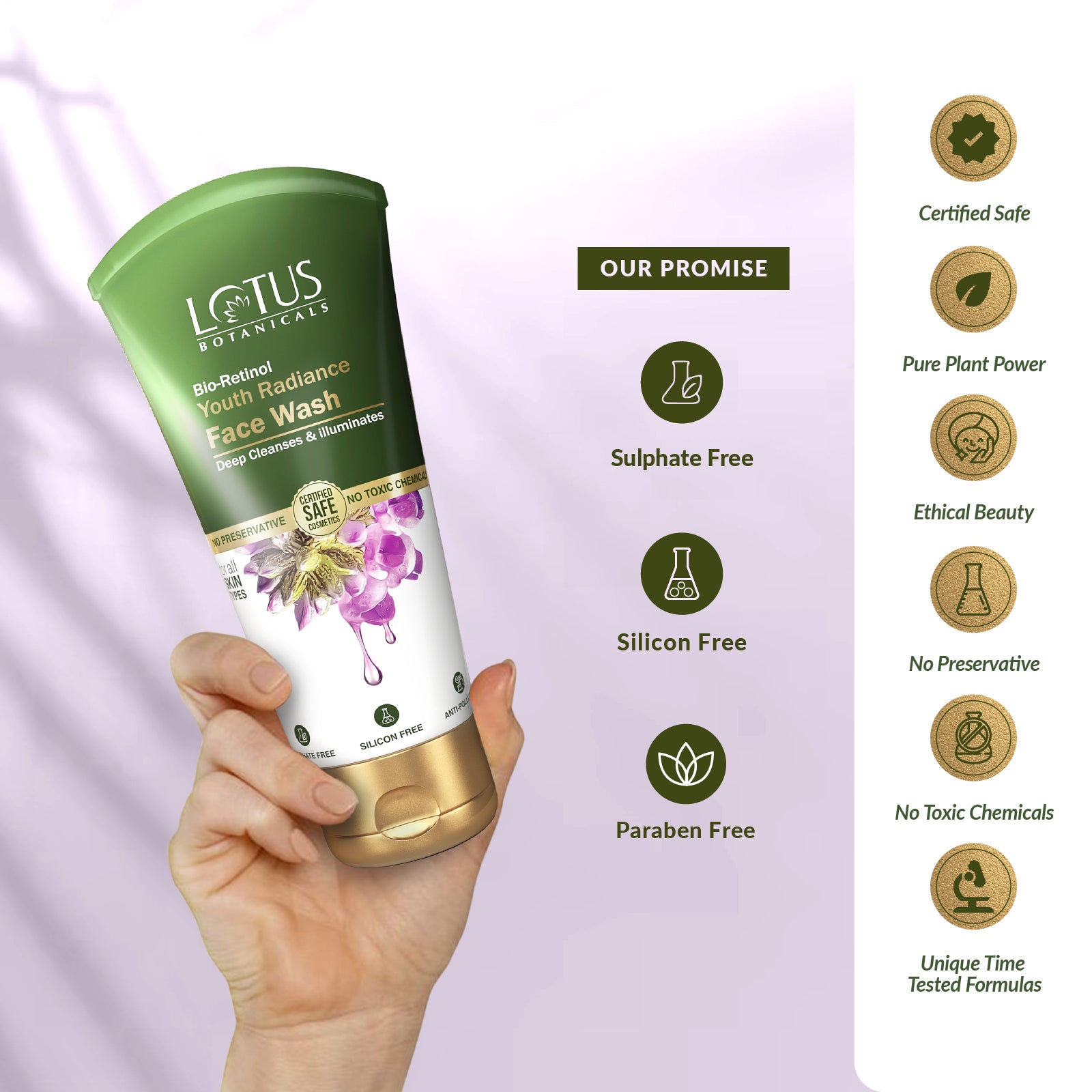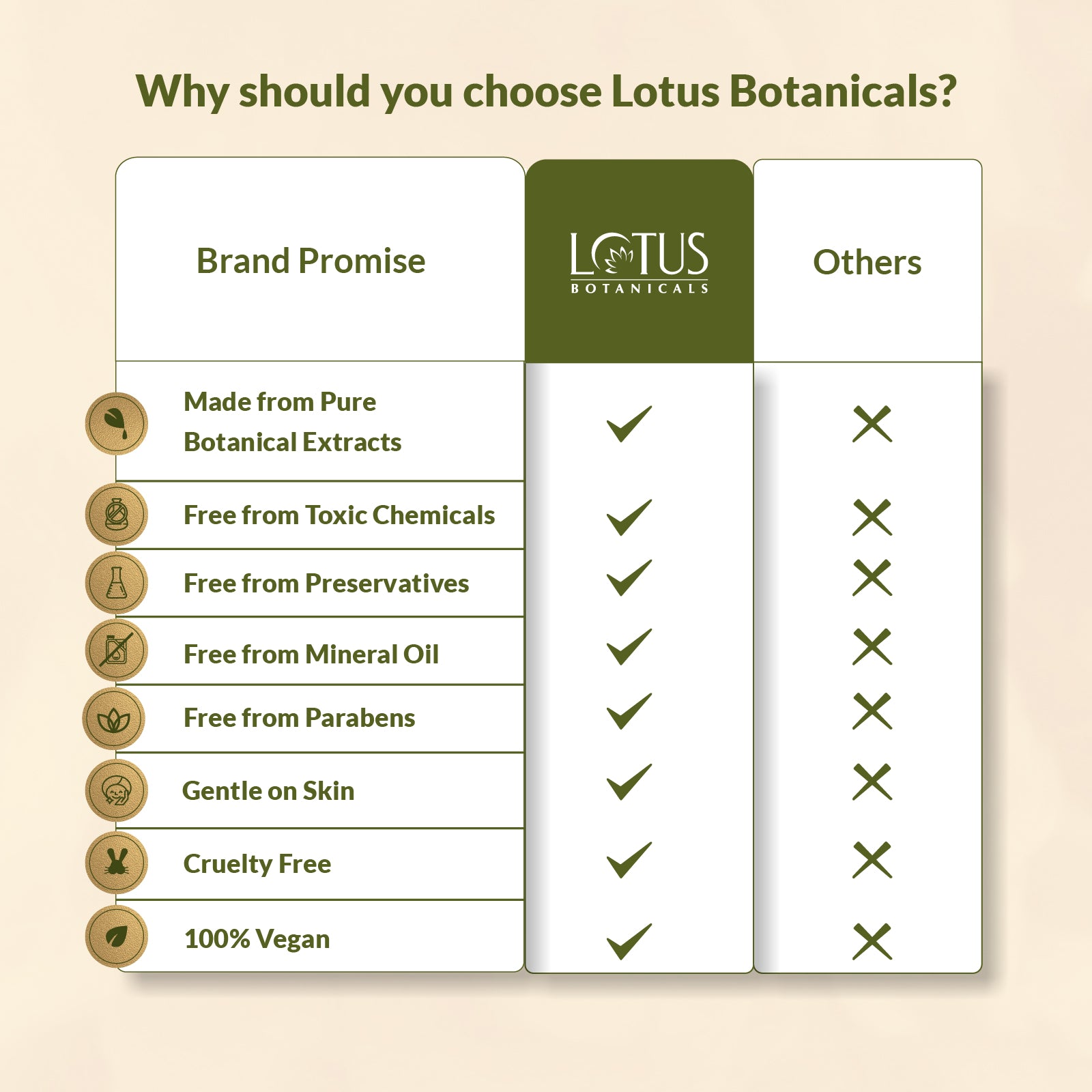 Bio-Retinol Youth Radiance Anti-Ageing Face Wash
Offers You
Can't Resist
🎁 FREE Vitamin C Wash N Moisturise Worth Rs 960 on purchase of Rs999🎁
Description

Ingredients

Know Your Product

FAQs

Good To know

More Info

Reviews

You May Also Like
Say hello to the most natural and potent derivatives of Vitamin A - Bio-Retinol. Lotus Botanicals Bio-Retinol Youth Radiance Face Wash lifts away impurities and dirt without stripping natural moisture. Super hydrating formula enhances the skin luminance and makes it fresh and radiant every day.

• Rich in Bakuchiol : Natural Vitamin A Derivative
• Cleanses face giving it a radiant look
• Super Hydrating Formula enriched with potent Vitamin A derivative : Bio-Retinol
• Boosts collagen and slows down ageing
• Retains natural moisture of skin
• Enhances skin luminance
• No Preservatives, No Toxic Chemicals, Paraben Free, Silicon Free, Non-Comedogenic, Mineral Oil Free, pH-Balanced, Anti-Pollution, Cruelty Free, 100% Vegan
---
---
Good To Know
Bio-Retinol - a natural Vitamin A derivative is considered as the holy grail ingredient for all things anti-ageing and anti-acne. Bio-Retinol reduces fine lines and wrinkles by increasing the production of collagen. It also stimulates the production of new blood vessels in the skin, which improves skin radiance.
WE ARE GREEN! At Lotus Botanicals, we believe in harnessing the real power of nature for every beauty and wellness need. Our products are formulated using potent plant botanical extracts - the real essence of purity.
WE BELIEVE IN SCIENCE! At Lotus Botanicals, we continuously research for innovative and unique active ingredients to bring out highly efficacious and sensorial-driven formulations.
WE ARE CONSCIOUS! We do not use any harmful or toxic chemicals and synthetic compounds in our formulas. We pride ourselves on both the efficacy and ethics of our formulations and take conscious steps to reduce our impact on the environment at every stage of our product journey.
---
More Info
Bio-Retinol is the holy grail ingredient in skin-care as it alters the behavior of aged skin cells resulting in youthful skin. It soothes and refines skin texture, enhances skin radiance, and treats signs of ageing, uneven texture and age-spots.
Lotus Botanicals Bio-Retinol Youth Radiance Face Wash with its light-weight formula, effectively targets fine lines, wrinkles, crow's feet and makes your skin firm and radiant.
It's time to say adios to ageing, dull and dry skin
Best suited for: All skin types
Concerns: Dry, dull and uneven skin tone
Key Benefits
- Deep-cleanses dirt
- Illuminates and makes skin brighter
- Fights ageing
Directions to use
Step 1: Take a coin size amount of the Bio-Retinol Youth Radiance Face Wash on damp face.
Step 2: Lather up and gently massage your skin in circular motion.
Step 3: Rinse thoroughly.
---