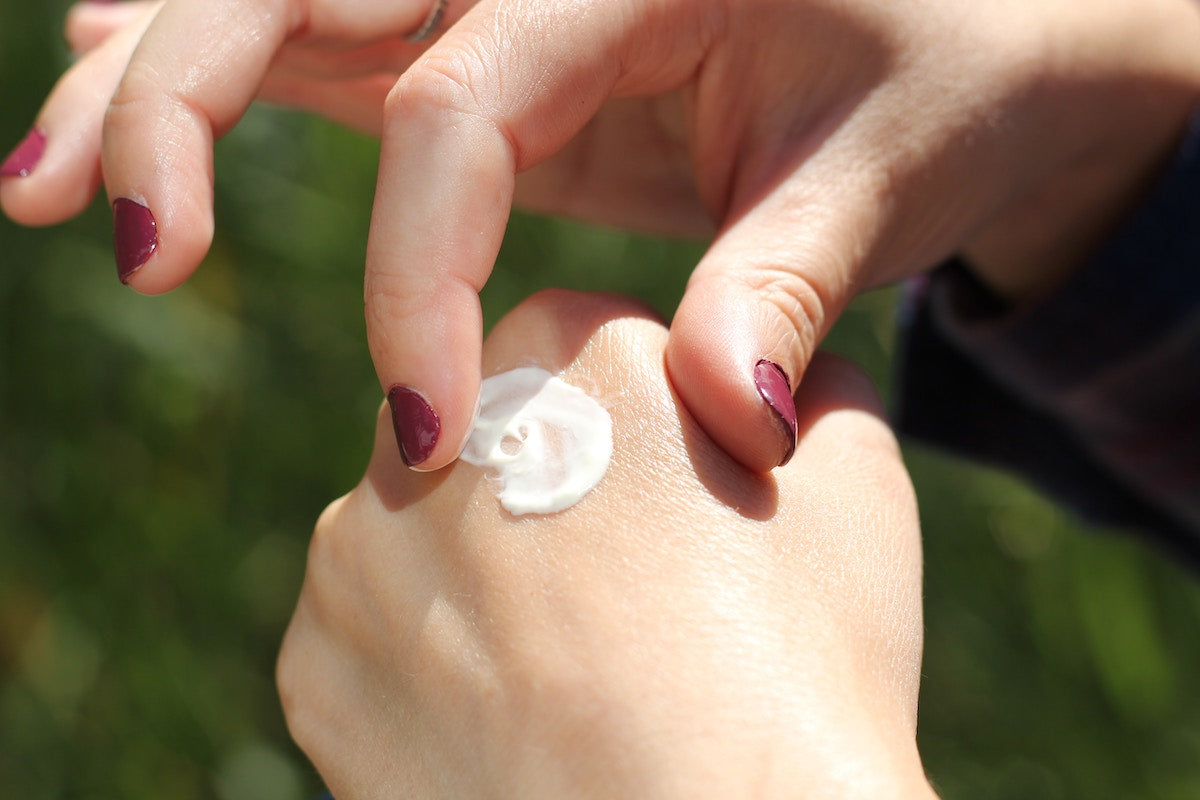 Highlights
Why the Summer Months Bring on More Breakouts

Types of Acne

Causes of Acne

Prevention Tips

2. Use non-comedogenic Products

Lifestyle Factors for Treating Acne Breakouts

Summing Up
Imagine it's a scorching summer day, and you're enjoying the warm rays of sunshine. But suddenly, you notice a pesky pimple on your cheek. As the temperature rises, so does the frustration of dealing with acne breakouts during the summer months. Whether you're a teenager or an adult, acne can be an unwelcome companion that affects your self-confidence and skincare routine. When heat, humidity, sweat, and sunscreen all come together, they can do multiple things on your skin, causing clogged pores, redness, and breakouts. But fret not! In this article, we will explore effective strategies to combat acne breakouts and maintain clear, healthy skin throughout the summer season.
Why the Summer Months Bring on More Breakouts
Acne is linked to summer, according to research. The correlation has been observed through an analysis of Google trends, which showed an increase in acne-related searches during the summer months. However, note that acne does not worsen due to sun exposure. Rather, the primary factors contributing to acne during summer are increased oil production, sweating, and pore clogging resulting from higher temperatures.
Despite the heat, individuals continue to apply sunscreen, lotion, body butter, or oil to maintain hydrated and glowing skin. However, when combined with sweat, grime, and other factors, this mixture can lead to more breakouts. Sweating in summer can result in blocked or obstructed pores, and certain types of sunscreens and moisturizers, especially thicker ones, can exacerbate pore clogging and the development of acne.
Acne is a complex condition with multiple contributing factors. Hormonal influences and androgens present in the body can play a role, while areas of increased oil production in the pores provide an environment where acne thrives. Triglycerides in these areas serve as a food source for bacteria, leading to the development of more inflammatory forms of acne. The process begins with pore obstructions and the formation of microcomedones, which are minute acne blemishes that can eventually progress into larger acne blemishes.
Types of Acne
Acne is a common skin condition that can manifest in different types and forms. Here are some of the most common types of acne:
Whiteheads
These are small, flesh-colored or white bumps that form when pores become clogged with sebum (oil) and dead skin cells. The clogged pore remains closed at the surface of the skin, leading to a raised bump.
Blackheads
Similar to whiteheads, blackheads are also caused by clogged pores. However, in the case of blackheads, the pore remains open, allowing the trapped debris to oxidize and turn black, giving them their characteristic dark appearance.
Papules
Papules are small, raised bumps that are typically pink or red in color. They occur when the walls of the hair follicles become inflamed and break, leading to a tender or sore bump on the skin.
Pustules
Pustules are similar to papules but contain a visible white or yellowish center filled with pus. They often have a red base and are commonly referred to as "pimples."
Nodules
Nodules are larger, solid, and painful bumps that develop deep within the skin. They result from a severe inflammation of the hair follicles and are usually hard to the touch. Nodular acne can be stubborn and may lead to scarring if not treated properly.
Cysts
Cystic acne is a severe form of acne characterized by large, painful, and deep-set lesions filled with pus. These cysts are often tender to the touch and can cause significant inflammation and scarring. Cystic acne requires professional medical treatment.
It's crucial to know that acne can range from minor to severe. In certain circumstances, acne is followed by inflammation, redness, and scarring. A dermatologist can identify the kind of acne and recommend therapy.
Causes of Acne
Acne is a common skin problem that happens when oil, dead skin cells, or bacteria block the pores of your face. Each hole is linked to a follicle, which is made up of a hair and an oil-making sebaceous gland. The oil, which is called sebum, moves up the hair, out of the hole, and onto the top layer of your skin. This keeps your skin wet and flexible.
But there are a few things that can mess up this normal greasing process and cause acne. Here are the three main things that cause acne:
Excessive Oil Production: Sebaceous glands can overproduce oil, causing an oily complexion. Excess oil can block pores and trap dead skin cells, producing a perfect home for acne-causing bacteria.
Accumulation of Dead Skin Cells: The skin constantly sheds dead cells, which usually slough off naturally. However, when these dead skin cells accumulate faster than they can shed, they can mix with sebum and block the pores, leading to acne breakouts.
Bacterial Buildup: The skin is naturally populated with bacteria, but certain types of bacteria can contribute to acne development. When the pores are clogged, bacteria can multiply within them, causing inflammation and the formation of pimples.
In the presence of these factors, pimples can form as the trapped bacteria multiply and the blocked oil cannot escape. Understanding the causes of acne breakouts is crucial in finding effective solutions to manage and prevent them.
Prevention Tips
Acne breakouts can be frustrating, but with some preventive measures, you can minimize their occurrence and keep your skin clear and radiant during the summer months. Here are some essential tips to help you prevent acne breakouts:
1. Cleanse Your Skin
One effective way to prevent acne breakouts during summer is by cleansing your skin twice a day with a gentle face wash.
Look for products that are non-comedogenic and specifically formulated for acne-prone skin. Lotusbotanical's "Natural Baking Soda Deep Cleansing Face Wash" is a suitable option as it contains baking soda, known for its deep cleansing properties. This face wash helps to remove excess oil, sweat, and impurities without causing irritation, thereby reducing the likelihood of pore clogging and acne formation.
Regular use can promote clearer and healthier-looking skin.
2. Use non-comedogenic Products
Non-comedogenic products are formulated in a way that they are less likely to clog pores and contribute to acne breakouts.
When selecting skincare products, such as sunscreen, moisturizers, and makeup, look for those labeled as oil-free and non-comedogenic. These products are designed to be lightweight and allow the skin to breathe.
An example of a non-comedogenic product suitable for summer is the "Vitamin C Skin Brightening Face Moisturizer" by LotusBotanicals, which can provide hydration without clogging pores.
3. Stay Hydrated
Staying hydrated by drinking at least 8 glasses of water a day is beneficial for acne prevention during the summer. Ample water intake helps maintain the overall health of your skin. It aids in regulating oil production, keeping your skin hydrated and balanced.
By staying hydrated, you can potentially reduce the excessive production of oil that can contribute to clogged pores and acne breakouts.
Water also helps flush out toxins from your body, promoting clearer skin.
Therefore, ensuring adequate water intake is an important step in managing acne and promoting overall skin health.
4. Limit Sun Exposure
Limiting sun exposure is important in preventing acne during the summer. While the sun itself doesn't directly cause acne, excessive sun exposure can lead to skin damage and inflammation, which can worsen acne symptoms.
To protect your skin, use sunscreen with at least SPF 30, preferably broad-spectrum, which protects against both UVA and UVB rays.
One option is Lotus Botanicals' "Vitamin C Skin Brightening MatteFLUID Sunscreen," which not only provides sun protection but also contains vitamin C to brighten the skin.
Additionally, their "Sandalwood & Hyaluronic Acid Glow And Hydrating Sunscreen Serum | SPF50+ | PA+++" offers hydrating benefits with the inclusion of hyaluronic acid while providing high sun protection.
Remember to apply sunscreen generously and reapply every two hours, especially when sweating or spending extended periods outdoors. Seeking shade and wearing protective clothing can also complement sunscreen use in safeguarding your skin from the sun's harmful effects.
5. Manage Sweat
Managing sweat is essential in preventing acne breakouts. When you sweat, the moisture on your skin can mix with oils, dirt, and bacteria, potentially clogging your pores and leading to acne. To combat this, promptly cleanse your skin or use oil-absorbing wipes to remove excess sweat.
You can help prevent acne by preventing pollutants from building up and reducing pore obstruction.
Additionally, keeping your skin clean and dry can minimize irritation and inflammation, promoting healthier skin during the summer months.
6. Choose Lightweight Clothing
Choosing lightweight clothing is important during the summer to prevent acne breakouts. Opt for loose-fitting and breathable fabrics that allow air circulation and reduce friction against the skin.
Tight-fitting clothing can trap heat and sweat, leading to increased oil production and pore clogging.
By wearing light clothes, you can reduce the chance that sweat and germs will build up on your face, which can lead to acne.
Also, wearing natural fibres like cotton instead of synthetic fabrics can help absorb extra wetness and stop skin irritation.
7. Do Not Try Anything and Everything for Acne
When it comes to battling acne during the summer, chemical-based products may not be the best solution for everyone. Different skin types require different approaches, so it's crucial to exercise caution before incorporating such products into your skincare routine.
Before diving in, perform a small patch test to determine if they effectively treat pimples in the summer. Instead, consider using foaming cleansers with alpha-hydroxy-acid or salicylic acid, or try pimple patches infused with hydrocolloids.
Bio-Retinol Youth Radiance Anti-Ageing Face Wash and Neem, Tulsi & Salicylic Acid Gentle Foaming Face Wash are fantastic options. These patches, made from natural ingredients, absorb active acne and pus overnight while allowing the skin to breathe.
They are also suitable for use under makeup and aid in the healing process. For additional benefits, consider scheduling a chemical peel treatment once or twice a month to regulate oil production.
Lifestyle Factors for Treating Acne Breakouts
Maintaining clear, acne-free skin during the summer months goes beyond just skincare routines and treatments. The role of lifestyle factors cannot be overstated in preventing acne breakouts.
Balanced Diet and its Impact on Skin Health
In summer, when acne is a worry, a nutritious diet is essential for clear skin. Nutrient-rich meals can help your skin battle acne-causing germs by providing vitamins and minerals.
Fruits and vegetables include antioxidants that protect your skin, so eat lots of them.
Additionally, almonds and walnuts offer anti-inflammatory omega-3 fatty acids that help lessen acne inflammation.
Remember, what you put inside your body reflects on the outside, so prioritize a nourishing diet for radiant skin.
Stress Management Techniques to Reduce Acne Flare-Ups
Stress can be a significant contributor to acne breakouts. Stress chemicals like cortisol can cause breakouts by increasing oil production and skin irritation.
To manage stress effectively, explore relaxation techniques such as deep breathing exercises, meditation, or yoga.
Doing things that make you happy and help you relax, like listening to music, reading, or spending time in nature, can also help you feel less stressed.
Prioritize self-care and make time for activities that promote relaxation, as they can have a positive impact on your skin health and overall well-being.
Importance of Regular Exercise and Its Effect on Skin Health
Regular exercise not only benefits your physical health but also contributes to healthier skin. When you engage in physical activity, your body releases endorphins, which can help reduce stress levels and promote a sense of well-being.
Sweating during exercise can also unclog pores and flush out toxins, leading to clearer skin. Let's explore five of the best exercises for skin health during the summer months:
Cardiovascular exercises: Activities such as brisk walking, jogging, cycling, or swimming get your heart rate up, improve blood circulation, and promote healthy skin.
Yoga: This practice combines gentle movements, deep breathing, and relaxation techniques. Yoga not only helps reduce stress but also improves blood flow and promotes a healthy, radiant complexion.
High-intensity interval training (HIIT): HIIT workouts involve short bursts of intense exercise followed by brief periods of rest. This type of exercise increases blood flow, stimulates collagen production, and can contribute to clearer, healthier-looking skin.
Pilates: Pilates focuses on core strength, flexibility, and controlled movements. It can improve posture, enhance circulation, and help maintain supple, toned skin.
Outdoor activities: Hiking, beach volleyball, and tennis are summertime hobbies. These activities provide physical advantages and expose your skin to fresh air and sunlight, which can help acne.
Remember to choose exercises that you enjoy and that are suitable for your fitness level. Aim for at least 30 minutes of exercise most days of the week to support your skin health and overall well-being during the summer season.
Summing Up
Dealing with acne breakouts during the summer months requires a proactive approach and a consistent skincare routine. By knowing what causes breakouts and taking steps to stop them, like keeping your skin clean, staying out of the sun too much, and controlling sweat and humidity, you can cut down on how often they happen. Changes to your beauty practice, like using the right products and exfoliating regularly, can also help keep your skin clear and healthy. If you have serious acne or acne that keeps coming back, you may need to see a doctor. By adopting a balanced diet, managing stress, and incorporating exercise, you can further support your skin's health. Remember, with the right strategies and habits, you can enjoy the summer while keeping acne breakouts at bay.
Highlights
Why the Summer Months Bring on More Breakouts

Types of Acne

Causes of Acne

Prevention Tips

2. Use non-comedogenic Products

Lifestyle Factors for Treating Acne Breakouts

Summing Up