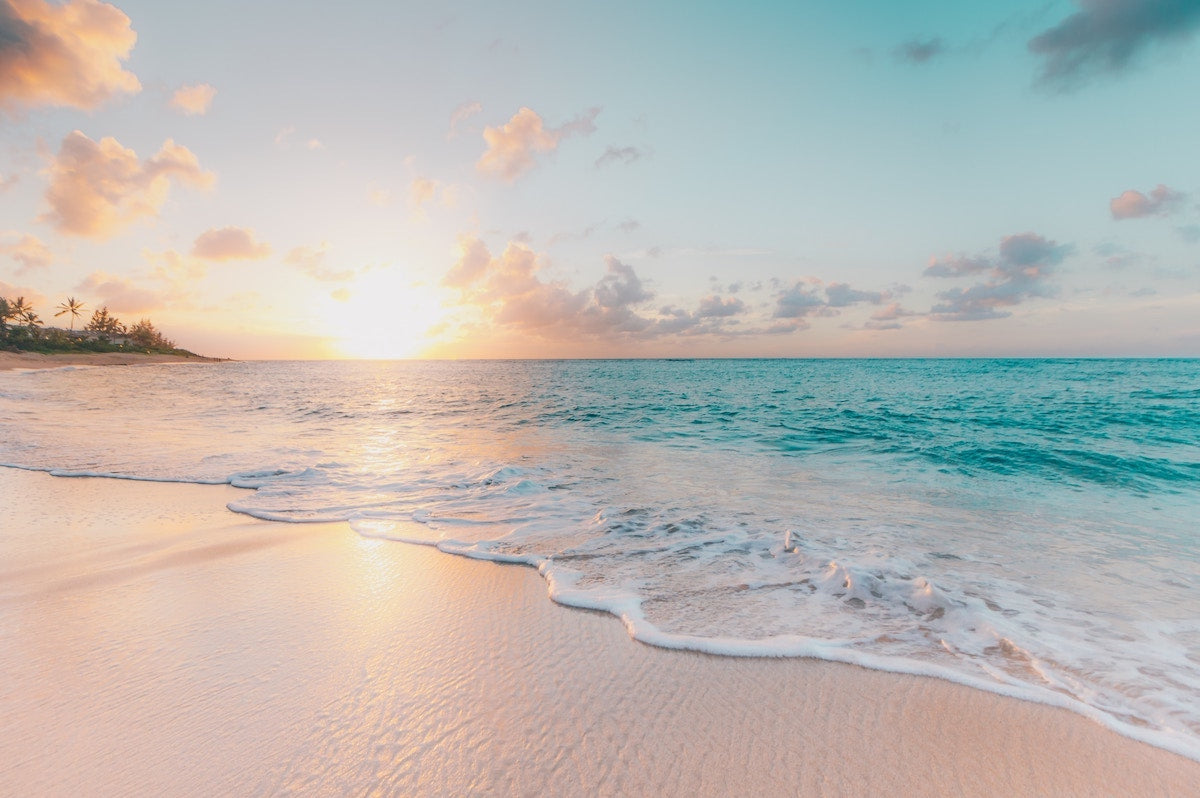 Highlights
Excessive Sweating and Its Causes

Tips on Preventing Excessive Sweating

Natural Remedies and Lifestyle Changes

Medical treatments and Interventions

When to Consult a Healthcare Provider

Conclusion
It's a scorching summer day, the sun blazing overhead, and you're strolling down the street in your favorite summer attire. Suddenly, you feel it—an uncomfortable dampness spreading across your back, your underarms growing embarrassingly moist. You're sweating, and it's not just a light glisten—it's excessive. The sweltering heat seems to have taken a firm grip on your body, making you self-conscious and desperate for relief.
Hyperhidrosis—excessive sweating—is a frequent problem, especially in summer. It can turn ordinary activities into uncomfortable ordeals and wreak havoc on our confidence. But fear not, in this article, we will explore the secrets to preventing and managing excessive sweating during the summer season.
Join us as we delve into the causes and triggers of excessive sweating, understanding the impact of rising temperatures, humidity levels, and increased physical activity. We'll equip you with practical tips and strategies to combat excessive sweating, ranging from choosing the right clothing and using effective antiperspirants to adopting natural remedies and seeking medical interventions when necessary.
Excessive Sweating and Its Causes
Excessive sweating is known as hyperhidrosis. It refers to a condition in which a person sweats more than what is considered normal or necessary to regulate body temperature. In this condition the sweat glands produce too much sweat, causing excessive sweating that can disrupt everyday living.
Hyperhidrosis can occur in specific areas of the body. These areas can include your underarms, palms, soles of the feet, face, or groin (localized hyperhidrosis). However, it can affect the entire body (generalized hyperhidrosis).
Excessive sweating can happen unexpectedly and may not be related to physical exertion, high temperatures, or emotional triggers. It can occur even in cool or comfortable environments.
The causes of excessive sweating can vary, and sometimes the exact cause is unknown. However, here are some common factors that can contribute to excessive sweating:
Primary Hyperhidrosis
This is the most common form of excessive sweating. But it typically has no underlying medical cause. It often starts during childhood or adolescence and can be hereditary. People with primary hyperhidrosis tend to sweat excessively in specific areas of the body, such as the underarms, palms, or soles of the feet, without an obvious trigger.
Secondary Hyperhidrosis
This type of excessive sweating is caused by an underlying medical condition or external factors. Various health conditions can contribute to secondary hyperhidrosis, including:
Hormonal imbalances: Conditions like menopause, hyperthyroidism, or diabetes can disrupt the body's natural sweating mechanisms.
Infections: Certain infections, such as tuberculosis or HIV, can cause excessive sweating.
Neurological disorders: Conditions like Parkinson's disease or autonomic neuropathy can affect the nerves responsible for sweat production.
Anxiety and stress: Emotional factors can trigger excessive sweating in some individuals.
Medications: Certain medications, such as antidepressants, antipyretics, or some antibiotics, can cause excessive sweating as a side effect.
Obesity: Excessive weight can lead to increased sweating due to the additional effort required to cool the body.
Substance abuse: Alcohol or drug withdrawal can cause sweating as a symptom.
Excessive perspiration can damage self-esteem, social interactions, and daily life. It's important to consult a healthcare professional if you are experiencing excessive sweating to determine the underlying cause and explore potential treatment options. Now, let's move on as we provide a few tips to get rid of this condition.
Tips on Preventing Excessive Sweating
Sweating is the body's natural way of regulating temperature by evaporating moisture and cooling us down. However, some individuals may find excessive sweating undesirable in social situations when it leads to noticeable damp patches or stains. To address this, certain strategies can help reduce sweating.
While it may not be possible to completely prevent excessive sweating, there are several tips and lifestyle changes that can help manage and minimize the condition. Here are some tips to consider:
1. Use Antiperspirants
Using antiperspirants is an effective way to prevent excessive sweating. Unlike deodorants that mainly mask odor, antiperspirants contain ingredients that block sweat glands, reducing perspiration.
Applying antiperspirants to sweaty regions like the underarms, palms, and feet reduces perspiration production and keeps them dry. Look for antiperspirants specifically designed for excessive sweating, and apply them to clean, dry skin before bed or in the morning.
Antiperspirants can provide long-lasting protection and help you manage excessive sweating throughout the day, enhancing your comfort and confidence.
2. Wear Breathable Clothing
Choosing breathable clothing is crucial in managing excessive sweating. Opt for loose-fitting garments made from lightweight and breathable fabrics like cotton, which is widely used in India, especially during summers.
Cotton allows air circulation, absorbs moisture, and helps keep the body cool. Its natural properties make it ideal for wicking away sweat and preventing the accumulation of moisture on the skin. By wearing cotton clothing, you can enhance comfort, reduce the risk of skin irritation, and promote better airflow, which aids in regulating body temperature.
Additionally, cotton is readily available in various styles and designs, making it a popular choice for summer wear in India, where the hot climate necessitates clothing that provides maximum breathability and comfort.
3. Choose Footwear Wisely
Wear shoes made of breathable materials, such as leather or mesh, to allow airflow. Avoid synthetic materials that can trap moisture and contribute to sweaty feet.
Choosing the right footwear is crucial in managing excessive sweating. Opt for shoes made of breathable materials like leather or mesh, as they promote air circulation and prevent the build-up of moisture. These materials allow your feet to breathe and can help reduce sweating.
Conversely, synthetic materials tend to trap heat and moisture, exacerbating the problem of sweaty feet.
Therefore, by selecting breathable shoes, you create a healthier environment for your feet, reducing the likelihood of excessive sweating and discomfort.
4. Use Sweat-absorbing Products
Using sweat-absorbing products like sweat liners, insoles, or shoe powders can help mitigate the discomfort caused by excessive sweating. These products absorb and manage moisture to avoid odor and discomfort.
Sweat liners can be placed in clothing or underarm areas to absorb perspiration, while sweat-absorbing insoles or powders can be used in shoes to minimize foot sweat.
These solutions can help oversized sweaters feel better, prevent moisture-related disorders including blisters and fungal infections, and improve their cleanliness.
5. Manage Stress and Anxiety
Managing stress and anxiety is crucial in preventing excessive sweating. Emotional factors can trigger sweat production in some individuals, leading to increased perspiration. To effectively manage stress, practice relaxation techniques such as deep breathing exercises, meditation, or yoga.
These techniques help calm the mind and reduce anxiety levels, which can in turn alleviate excessive sweating.
Professional aid, such as therapy or counseling, can also give stress-management methods. Individuals can minimize excessive perspiration by identifying and regulating emotional causes.
6. Keep Your Body Cool
Staying in cool environments can help minimize excessive sweating. Here's an explanation of this point:
When your body temperature rises, your sweat glands activate to cool you down. To reduce sweating, it's beneficial to keep your body cool as much as possible. Here are some tips to achieve this:
Use fans or air conditioning: Position fans strategically to create airflow and promote evaporation of sweat. If available, use air conditioning to maintain a cool indoor environment.
Take cool showers: A refreshing shower with cool water can lower your body temperature and provide temporary relief from excessive sweating.
Wear lightweight and breathable clothing: Choose loose-fitting garments made of breathable fabrics like cotton or moisture-wicking materials. These allow air circulation and prevent heat buildup.
Apply cold compresses: Place cold compresses or ice packs on pulse points like the wrists, neck, or temples to help cool down the body.
Drink cold fluids: Opt for cold beverages like water, iced tea, or chilled fruit juices to help cool your body from the inside.
Avoid hot environments: Minimize exposure to hot and humid environments, such as saunas, hot tubs, or crowded spaces without proper ventilation.
By implementing these small tips, you can create a more comfortable and cooler environment for your body, potentially reducing excessive sweating. Remember to listen to your body's needs and adjust accordingly to maintain a comfortable temperature.
7. Avoid Triggers
Avoid triggers that can worsen excessive sweating. Spicy foods, caffeine, alcohol, and certain medications can contribute to increased sweating in some individuals. By identifying and avoiding these triggers, individuals may be able to minimize the occurrence of excessive sweating. Monitoring one's diet and lifestyle for patterns between these triggers and sweating can help in making informed choices.
By being mindful of what they consume and adjusting their intake accordingly, individuals may experience a reduction in excessive sweating and its associated discomfort. Consulting a healthcare professional can provide further guidance on identifying specific triggers and managing them effectively.
8. Stay Hydrated
Staying hydrated is important to regulate body temperature and potentially reduce excessive sweating. Drinking an adequate amount of water helps maintain the balance of fluids in your body, preventing dehydration and excessive heat.
When your body is dehydrated, it can trigger the sweat glands to produce more sweat as a mechanism to cool down.
Staying hydrated supports your body's cooling system and reduces perspiration. Remember to drink water throughout the day, especially in warmer temperatures or when exercising.
Natural Remedies and Lifestyle Changes
When it comes to managing excessive sweating, natural remedies and lifestyle changes can play a significant role in alleviating symptoms and improving your overall well-being. These approaches offer a holistic and often gentler alternative to medical interventions. Let's explore some effective strategies:
Applying Talcum Powder or Cornstarch
Applying talcum powder or cornstarch to areas prone to excessive sweating, such as underarms, groin, or feet, can effectively absorb moisture and reduce friction. These powders create a dry barrier on the skin's surface, minimizing sweat accumulation and discomfort.
By applying them regularly, you can experience a significant reduction in excessive sweating and maintain a drier, more comfortable sensation throughout the day.
Using Essential Oils and Herbal Remedies
Using essential oils and herbal remedies can be an effective approach to managing excessive sweating. Certain essential oils like lavender, sage, and peppermint have natural astringent properties that can help control sweat production.
Dilute the essential oils and apply them to the areas prone to sweating. Herbal remedies, such as sage tea, can also be used topically to reduce sweating.
These natural options provide a gentle and soothing solution for managing excessive sweating, offering an alternative to medical interventions.
Seeking Emotional Support or Therapy
Excessive sweating can have a significant impact on one's emotional well-being and self-esteem. Seeking emotional support from friends, family, or support groups can provide a much-needed outlet to share experiences and find understanding.
Additionally, engaging in therapy or counseling sessions can help address any underlying emotional factors that may contribute to excessive sweating, such as anxiety or stress.
A professional therapist can offer guidance, coping strategies, and support to navigate the emotional challenges associated with excessive sweating, ultimately promoting a healthier mindset and improved quality of life.
Medical treatments and Interventions
Excessive sweating can be a persistent and bothersome condition, and in some cases, lifestyle changes may not provide sufficient relief. Fortunately, there are several medical treatments and interventions available that can effectively manage excessive sweating. Here are some options to consider:
Topical antiperspirants: Prescription-strength antiperspirants containing aluminum chloride hexahydrate can be applied to the affected areas to reduce sweat production. These antiperspirants work by temporarily blocking the sweat ducts.
Oral medications: Certain medications, such as anticholinergics, can be prescribed to inhibit sweat gland activity. These medications work by blocking the chemical signals that stimulate sweat production.
Botox injections: Botulinum toxin (Botox) injections have proven to be highly effective in treating excessive sweating. The toxin is injected into the sweat glands, temporarily blocking the release of sweat. The effects can last for several months.
Iontophoresis: This non-invasive treatment involves using a device that delivers a mild electrical current through water or a wet pad. The current disrupts the sweat glands, reducing their activity. Regular treatments are typically needed to maintain the results.
Surgical options: In severe cases of hyperhidrosis, surgical procedures may be considered. These include sweat gland removal, sweat gland suction, or cutting the nerves that stimulate sweat production. These procedures are usually reserved for cases that have not responded to other treatments.
A healthcare practitioner can help you choose the best therapy depending on your condition and personal circumstances. They can provide a comprehensive evaluation and guide you towards the most appropriate medical intervention for your excessive sweating.
When to Consult a Healthcare Provider
When it comes to excessive sweating, sometimes self-care remedies may not provide the desired relief. If you find that your excessive sweating is significantly impacting your daily life, it may be time to seek professional help. Consulting a healthcare provider who specializes in dermatology or hyperhidrosis can provide valuable insights and personalized treatment options.
Accurate diagnosis is a major benefit of expert aid. Excessive sweating may indicate a thyroid disorder or hormonal imbalance. A doctor can examine, assess, and test you to determine the source of your excessive perspiration. This diagnosis is essential for creating a personalized treatment strategy.
In addition to medical interventions, healthcare providers can offer a range of treatment options. They may prescribe stronger antiperspirants, recommend oral medications that regulate sweating, or suggest advanced procedures such as Botox injections, iontophoresis, or even surgical options in severe cases. These interventions can provide longer-lasting relief from excessive sweating and improve your overall quality of life.
Moreover, healthcare providers can offer guidance and support throughout your journey. They can address any concerns or questions you may have, provide education on managing excessive sweating, and offer emotional support. Additionally, they may refer you to specialized hyperhidrosis clinics or support groups where you can connect with others experiencing similar challenges.
Conclusion
In the summer, sweating too much can be a problem, but it's not impossible to fix. People can take steps to avoid and deal with excessive sweating if they know what causes it and what makes it worse. There are many ways to deal with this problem, including medical treatments, herbal remedies, and ways to deal with it. When you need help, it's important to go to a professional because a correct diagnosis and a personalized treatment plan can make a big difference. Remember that you can stay cool, confident, and comfortable all summer long if you take the right steps.
Highlights
Excessive Sweating and Its Causes

Tips on Preventing Excessive Sweating

Natural Remedies and Lifestyle Changes

Medical treatments and Interventions

When to Consult a Healthcare Provider

Conclusion