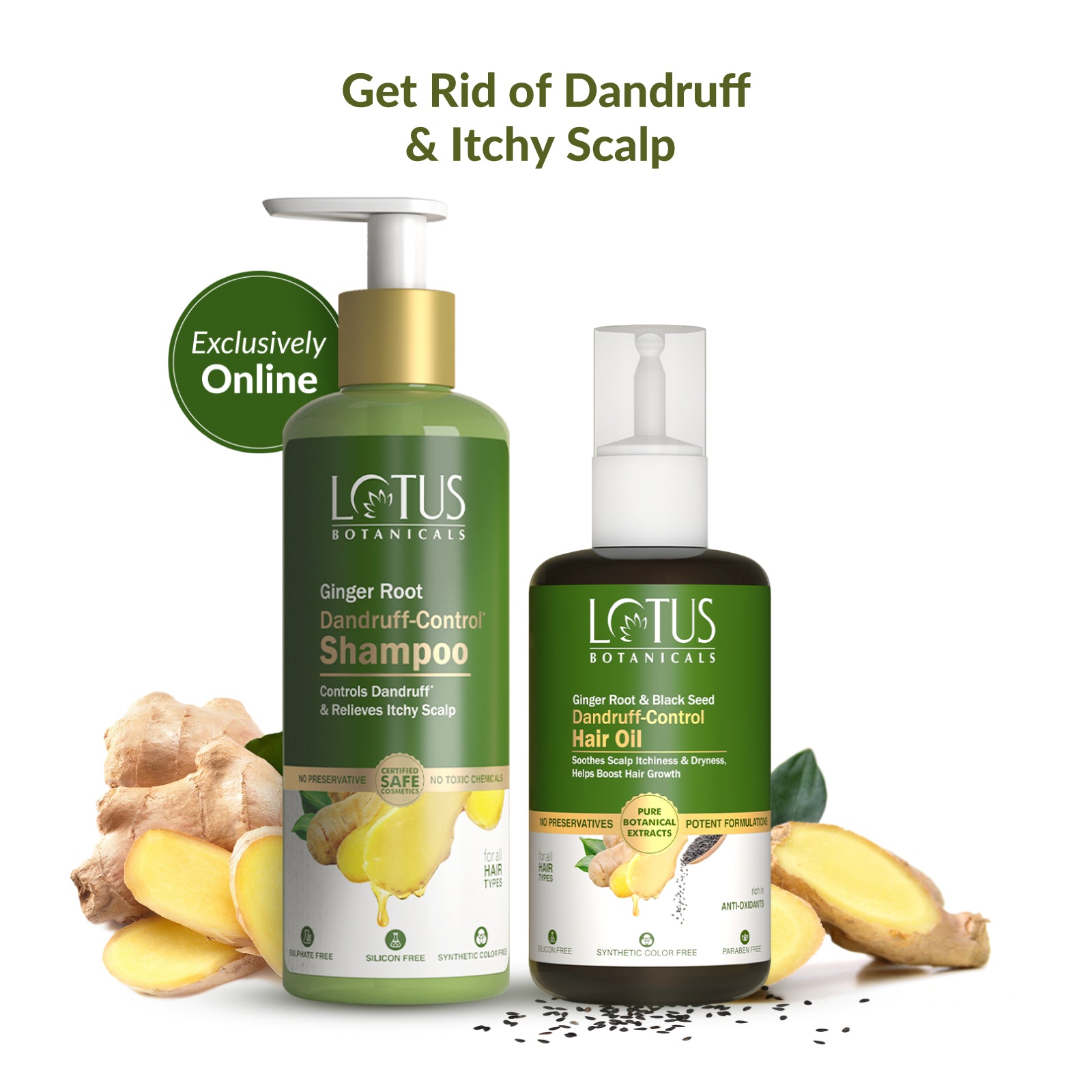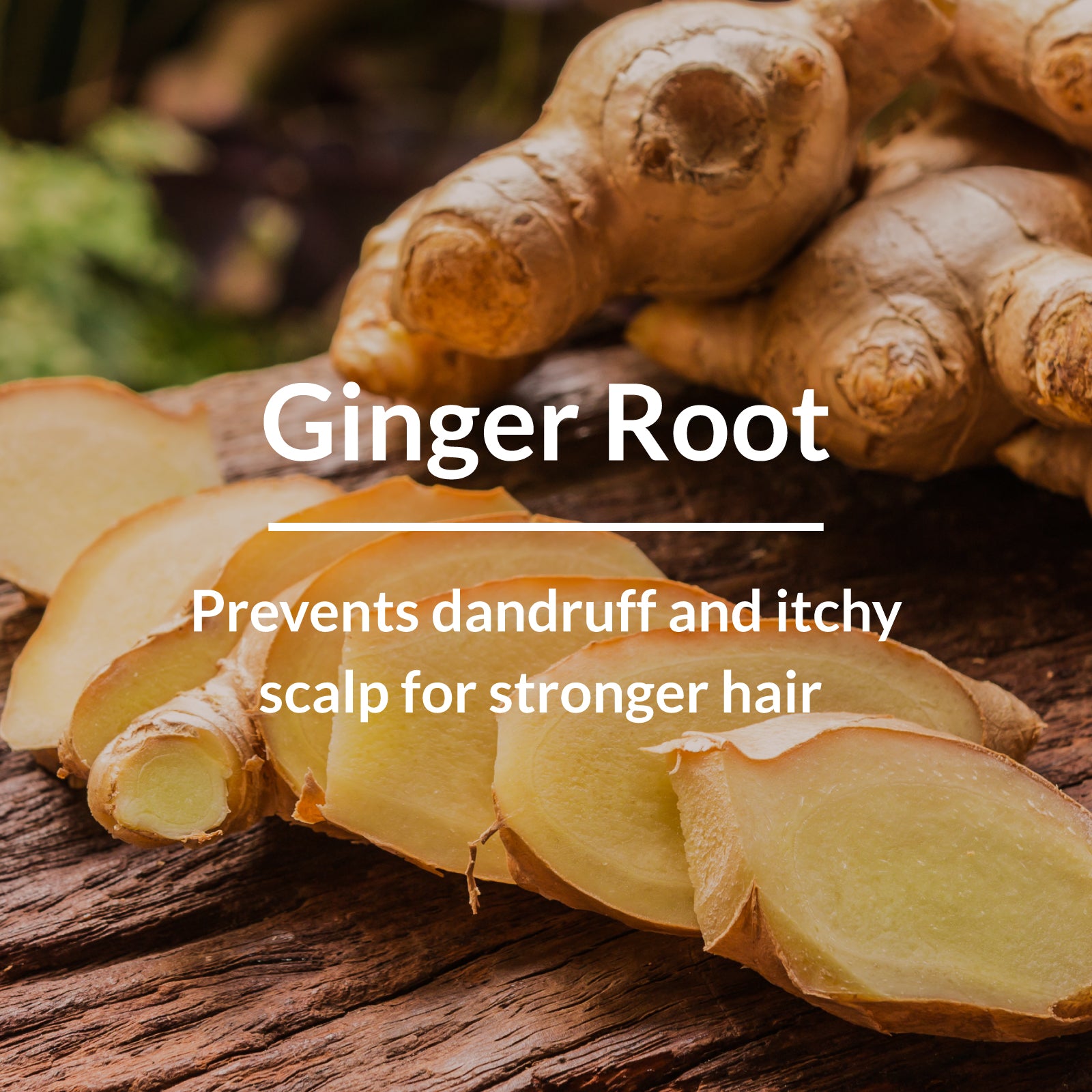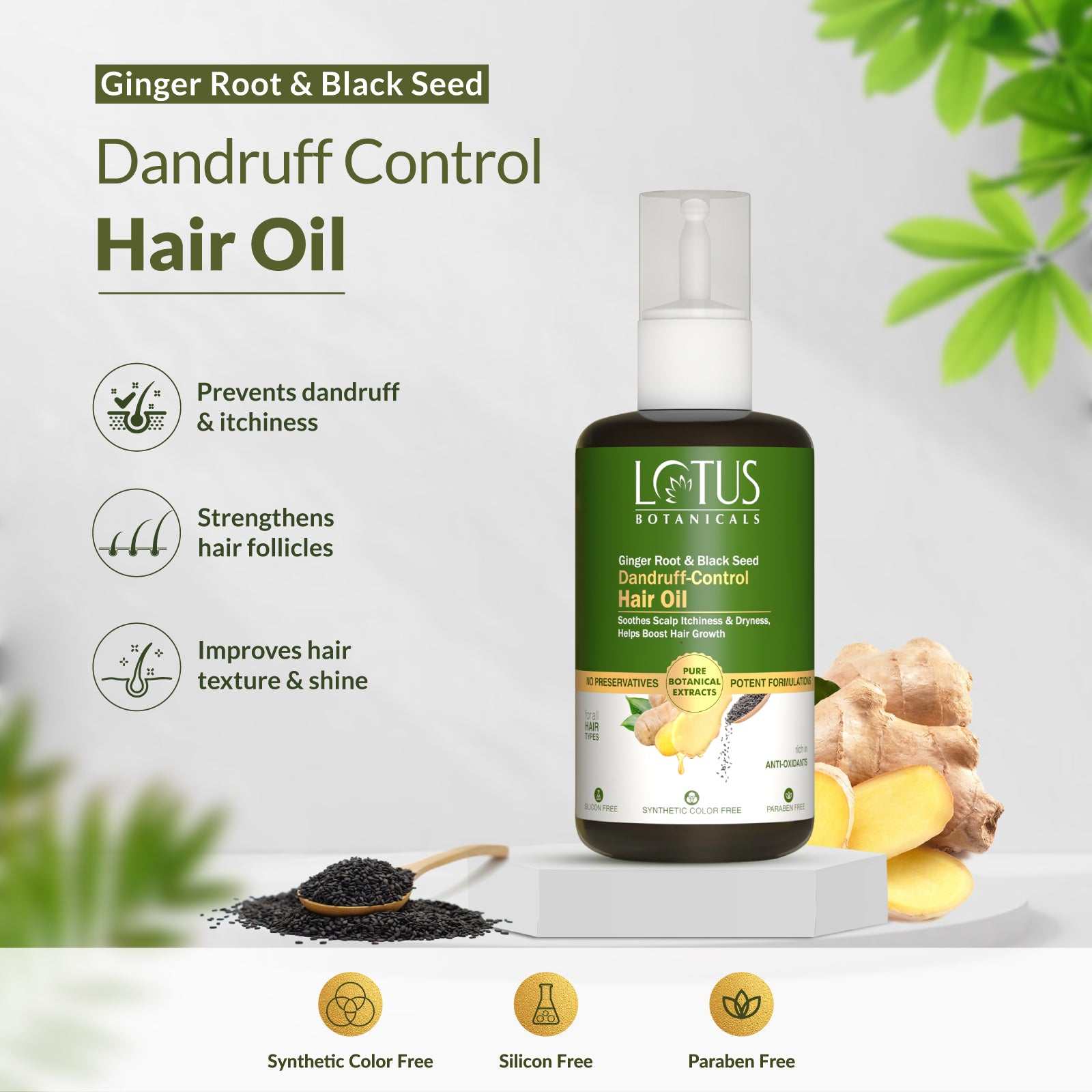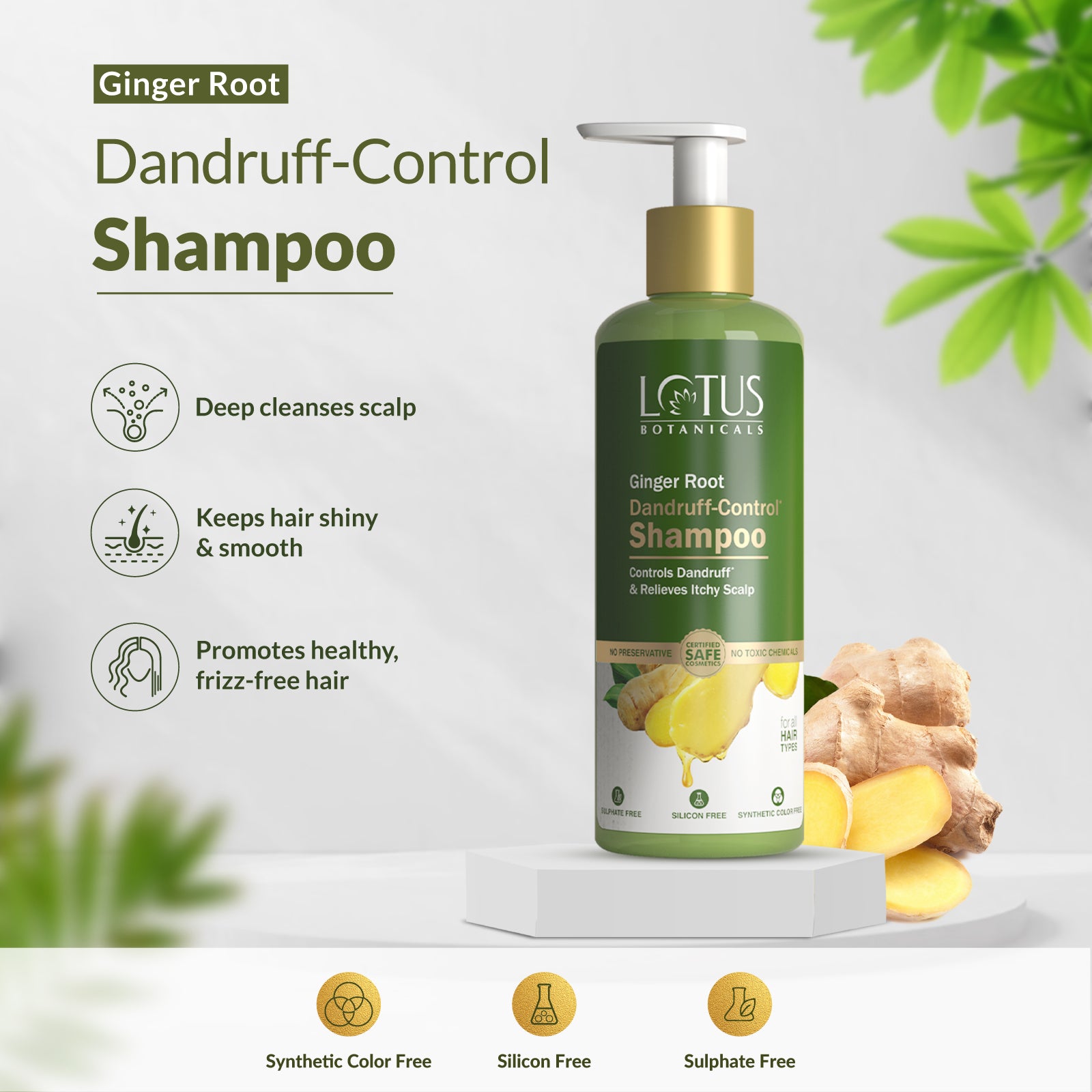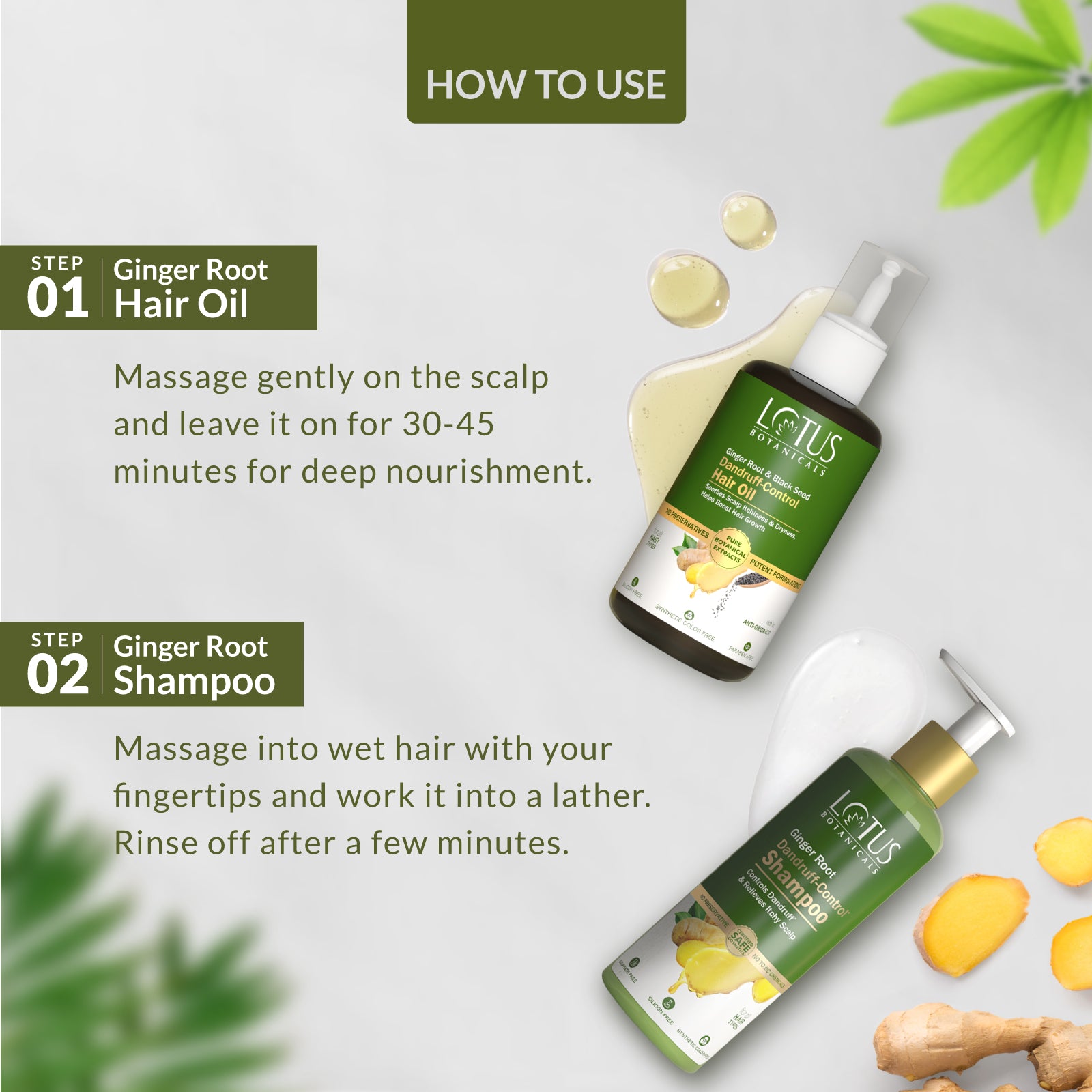 Complete Dandruff Cure Kit
Includes:
1 X Ginger Root Dandruff-Control Shampoo
1 X Ginger Root & Black Seed Dandruff Control Hair Oil
Offers You
Can't Resist
🎁FREE Green tea Renew and Restore worth Rs 915 on purchase of Rs 999 or more🎁
Description

Ingredients

FAQs

Good To know

More Info

Reviews

You May Also Like
Experience the ultimate dandruff solution with our Complete Dandruff Cure Kit. 🌿 This kit includes our soothing Ginger Shampoo and nourishing Ginger Oil, formulated to tackle dandruff and rejuvenate your hair and scalp. Say goodbye to flakes and hello to healthier, dandruff-free hair! 💁‍♀️💆‍♂️
Benefits:
🌱 Ginger Shampoo: Gently cleanses and clarifies your scalp, eliminating dandruff.
🧖 Ginger Oil: Nourishes your hair and scalp, promoting a healthy, dandruff-free look.
🧡 Ginger Extract: Both products in this kit harness the power of ginger extract, well-known for its soothing and anti-dandruff properties.
---
Frequently Asked Questions
For the best results, use it at least 2-3 times a week or as directed.
Yes, it can be applied and left on overnight for a deep-conditioning treatment.
Yes, they are suitable for most hair types.
Absolutely, these products can help maintain a healthy scalp and hair.
Yes, they have a natural ginger scent that isn't overpowering.
Results can vary, but many users report improvements within a few weeks.

No, we do not perform animal testing.
---
Good To Know
💧 Dandruff Be Gone: Wave farewell to dandruff and itching.
🌿 Natural Ingredients: Our kit is enriched with natural ginger extract.
🚿 Complete Care: From cleansing to nourishing, this kit offers total dandruff care.
---
More Info
Our Complete Dandruff Cure Kit is your ultimate solution to dandruff issues. These products are carefully crafted to provide you with effective dandruff relief, leaving your scalp clean and your hair revitalized. Always refer to the instructions on each product for specific usage guidance. If you have any additional inquiries or need further information, please don't hesitate to get in touch. We're here to support you on your journey to dandruff-free hair! 🌱💆‍♂️💁‍♀️
---