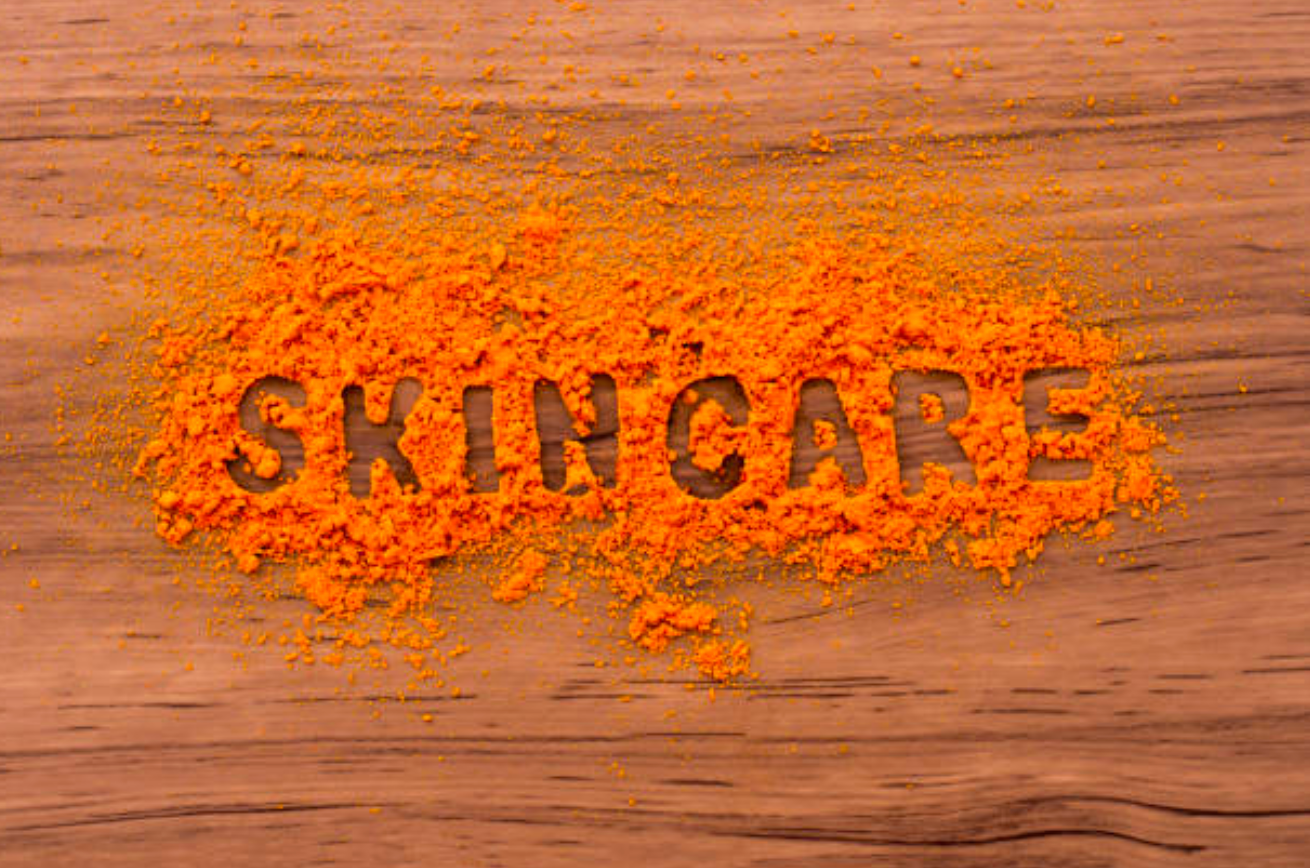 Highlights
History of Turmeric Skin Care

Benefits of Turmeric for Skin

Ways to Use Turmeric for Skin

Conclusion
Turmeric is a name that comes with a reminder of your grandmother's age-old remedy. Yes, turmeric is a spice that is used for cooking but it is so much more than just a spice.
Turmeric is a multi-beneficial super-spice used in a lot of natural beauty products, medicines, perfumes, and dyes. It offers many incredible benefits for your skin, from acne reduction to anti-ageing benefits.
Here is all you need to know about Turmeric's skin benefits and how you can use it to get clear glass skin!
History of Turmeric Skin Care
Turmeric has been used in India for over 6,000 years as perfume, a spice, textile dye, medicine, and beauty. Turmeric has always been a significant spice in India; turmeric incense sticks were burnt in religious ceremonies to cleanse the air. In addition, you must be aware of the Haldi Ceremony in Hindu marriages. Turmeric's skin healing properties are the reason Indians use this to cover the bride and groom for a pre-wedding glow.
In ancient times, turmeric was used to treat sprains, swelling (1), eye infections (2), jaundice (3), and more. Its use wasn't just limited to the kitchen but went far beyond that. Today, turmeric is used widely in almost every area of life in the food you eat, medicines you take, and products you use.
Now that you know the history of this magical spice, find out the beauty benefits of Turmeric!
Benefits of Turmeric for Skin
The presence of a bioactive component, Curcumin, explains the skin benefits of Turmeric. Curcumin is a chemical that is bright yellow and produced by plants like turmeric, ginger, and more. In addition, Curcumin has antioxidant and anti-inflammatory properties that give Turmeric the ability to help your skin in becoming healthy. Here are some benefits of Turmeric.
Anti-inflammatory
Turmeric is a significant source of polyphenol curcumin that helps manage inflammatory and oxidative conditions.
Turmeric reduces any inflammatory reaction on your skin. Additionally, pimples and acne occur due to oxidative stress. Therefore, it is recommended that with any other acne treatment, one must apply an anti-inflammatory. (2)
Moisturise and Brighten
Turmeric, with its anti-inflammatory properties, gives your skin a natural glow. In addition, it deals with blemishes, reduces dark spots, and aids hyperpigmentation.
Turmeric also helps with dark circles. This lightening agent boosts blood circulation and reduces puffiness. (3)
Turmeric face masks also help moisturise your skin since Turmeric boosts the removal of dead skin cells. This allows cells to regenerate effectively. Try Lotus Botanicals vegan skincare products.
Fades Acne Scars
Acne scars occur when acne blemishes spread to the surrounding tissue due to inflammation. When an acne pore swells, its walls break down. Sometimes content spills into surrounding tissues, causing deeper scars. (4)
Turmeric also targets pores and cools the skin. As a result, it can protect you from acne breakouts and fight against acne vulgaris.
Helps with Skin Conditions
Turmeric's healing properties are not well-established empirically, but some studies suggest it can be beneficial for severe dermatological conditions. It treats alopecia, eczema such as Atopic Dermatitis, and lichen planus.
Adults who experience Atopic Dermatitis near their face experience relieved itching, scaling, and lichenification, using a paste made of Turmeric with Indian pennywort and walnut. (5)
Slows Down Ageing Effects
Turmeric helps with this and boosts the production of collagen in your body. Collagen helps with your skin's strength, elasticity, and hydration. It tightens your skin pores and prevents any dust from entering. Therefore, with Turmeric's help, you can aid premature signs of ageing like wrinkles, fine lines, and age spots. (6)
Collagen is a building block for skin, hair, tendons, bones, and muscles. Collagen production naturally reduces with age. Women experience a 30% reduction in their collagen production in their first 5 years of menopause!
Ways to Use Turmeric for Skin
Now that you know why Turmeric Is the Natural Ingredient for Your Skin-Care find out how you can use Turmeric for your skin.
You can reap Turmeric's multiple skin benefits in many ways.
Face Mask
Yoghurt, Honey, and Lemon Juice
You can make a homemade face mask that will work just fine. Take the following ingredients:
Greek yoghurt
Honey
Turmeric
Lemon juice (optional)
Mix these ingredients and apply them. Let the mask rest on your face for about 15 minutes before washing it off using water. This paste will help with skin lightening, lustre, and nourishment. Say hello to healthy skin! Lotus Botanicals brings an amazing range of ubtan face and body masks.
Aloe Vera
To help reduce sun damage, and any signs of ageing you may have, you can make this face pack:
4 tablespoons aloe vera gel
10 drops of turmeric essential oil
1 teaspoon argan oil
Apply this paste to your face before sleeping and wash it off in the morning.
Coconut Oil
You can use 2 teaspoons of Turmeric and mix it with coconut oil to form a paste. Then, apply it over a cleansed open acne wound and use a bandage to cover it. This will help you heal the wound. In addition, it will give you hydrated skin, protected from fungus and bacteria.
Banana
Bananas have antioxidants, moisture and phytochemicals that your skin needs for nourishment. Bananas have lectin, which kills bacteria that cause acne, and amino acids maintain your skin's elasticity and nourish it. You can also use it to remove blackheads. Use of Banana:
A teaspoon of turmeric powder
One-third ripped banana
Half a teaspoon of honey
Crush the banana, and add honey and Turmeric to it. Mix this into a paste and apply it to your face. Keep it on your face for 20 minutes before using cotton to clean it, using lukewarm water.
Gram Flour
Gram flour is a scrub for every skin type; it isn't even harsh. Add Turmeric and a little water to gram flour to remove excess oil from your skin. Then, use a circular motion to apply the paste to your skin. Wash it after scrubbing your face and get smooth skin!
Conclusion
Now that you know turmeric beauty tips and the uses of Turmeric, all you need to do is reap all its benefits! Turmeric is an anti-inflammatory, antibacterial, and skin-lightening agent that will help you get your desired skin.
Apply a turmeric face mask every day to see faster results. You can pick the type of skin mask you want according to your desired results. Turmeric is a natural remedy for all your skin problems.
Read More:
Pigmentation Treatments: How to Get Rid of Dark Spots
How To Get Rid Of Wrinkles Using Serums
Bio Retinol: The New, Natural Alternative to Retinol
Sandalwood Powder - The Magic ingredient for Skin Problems
Highlights
History of Turmeric Skin Care

Benefits of Turmeric for Skin

Ways to Use Turmeric for Skin

Conclusion