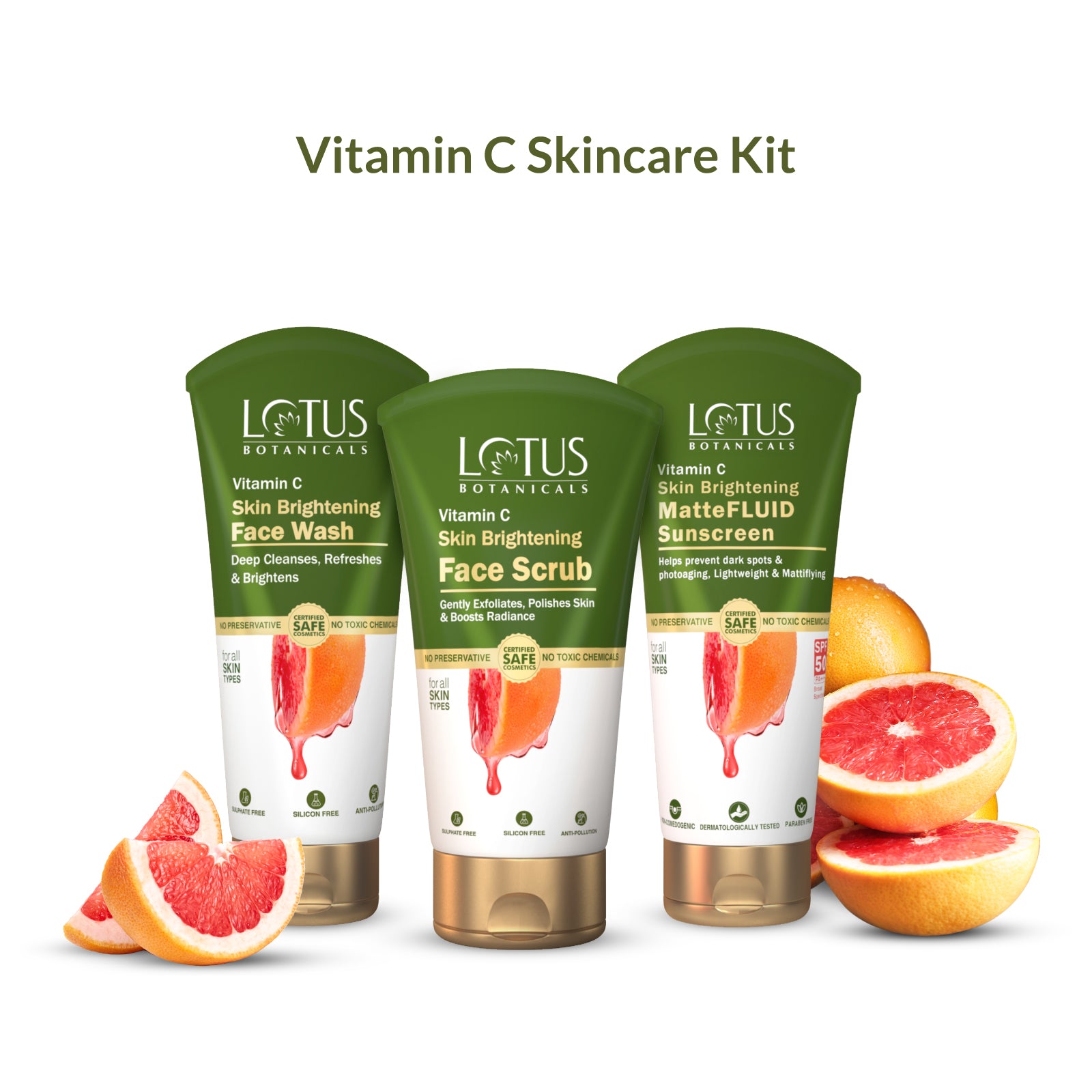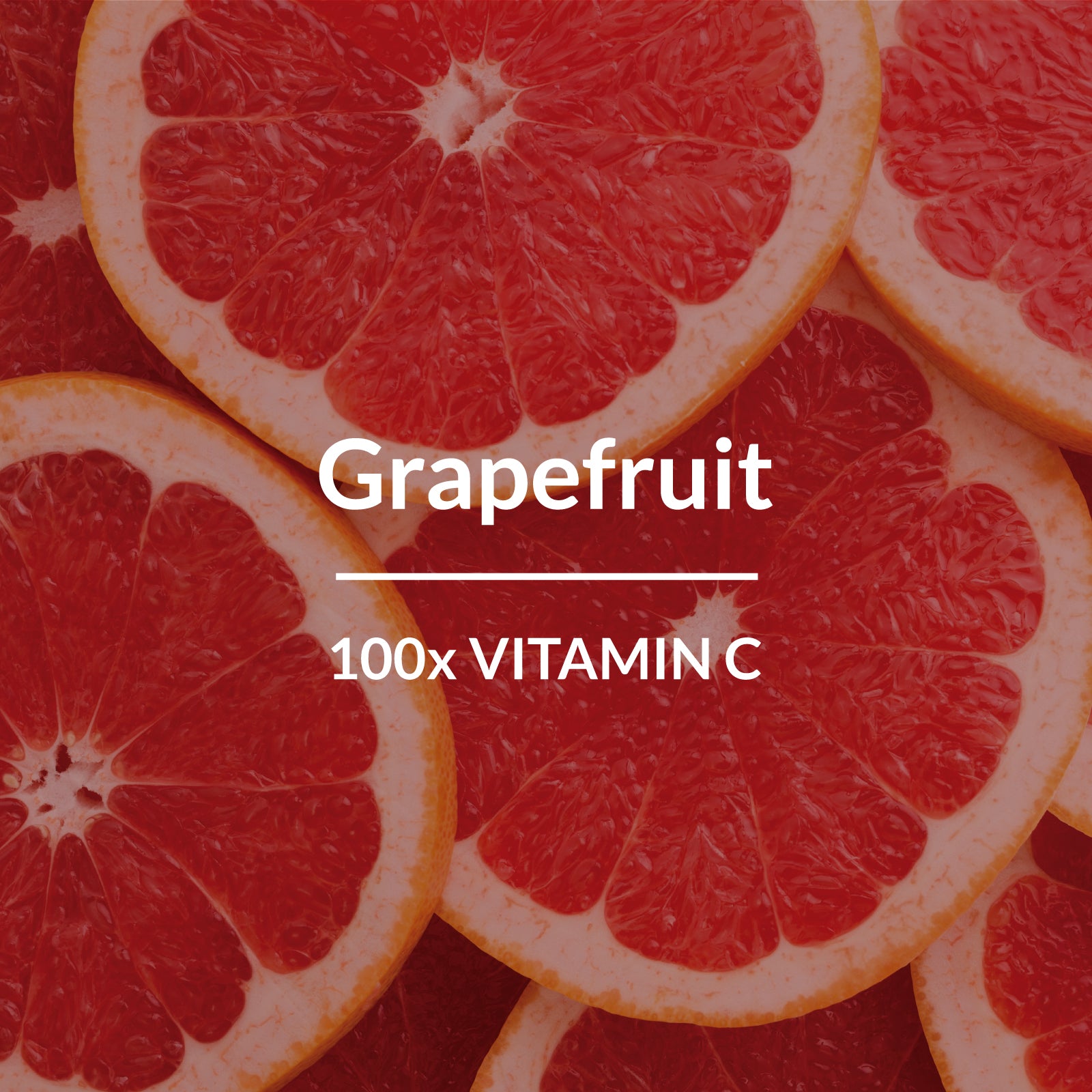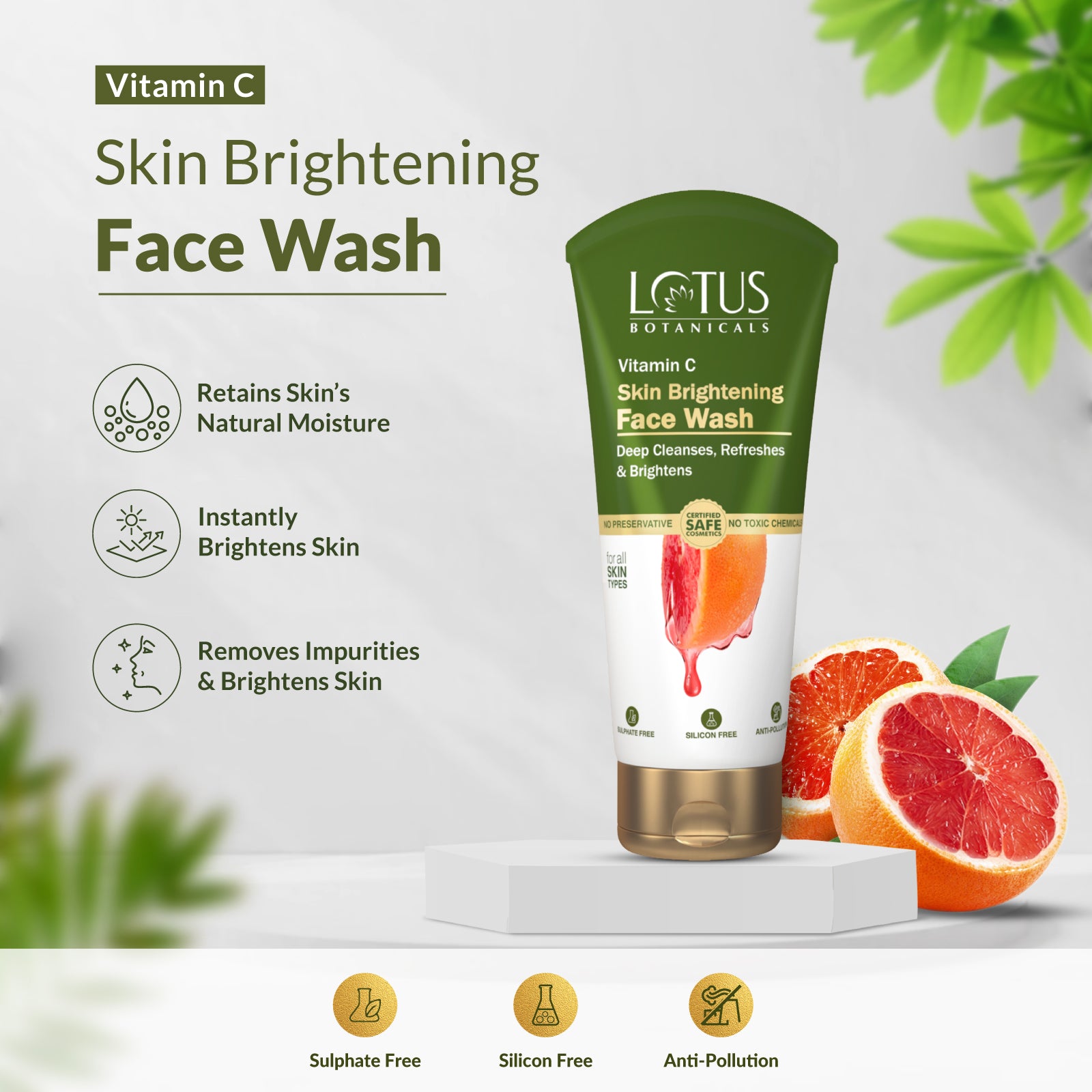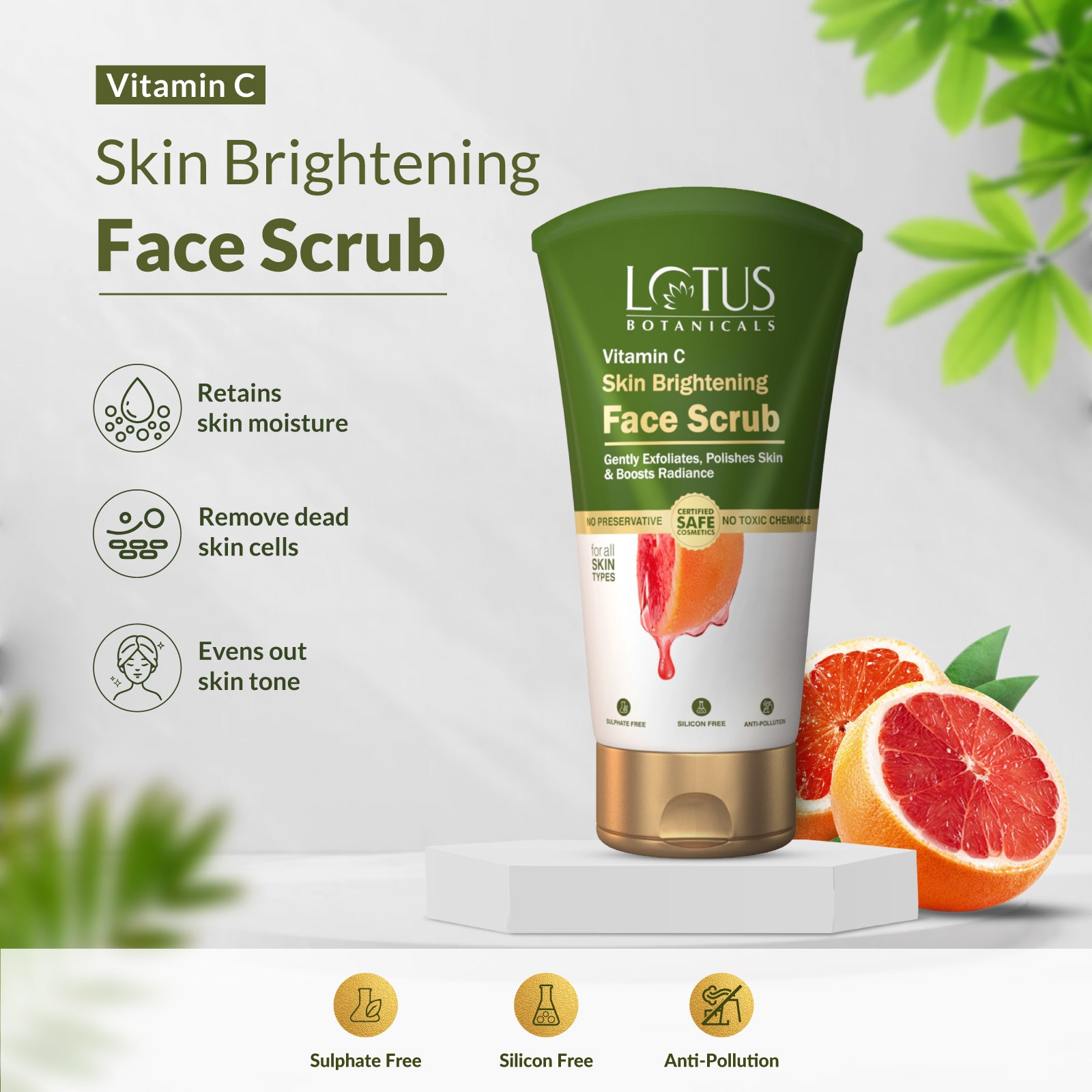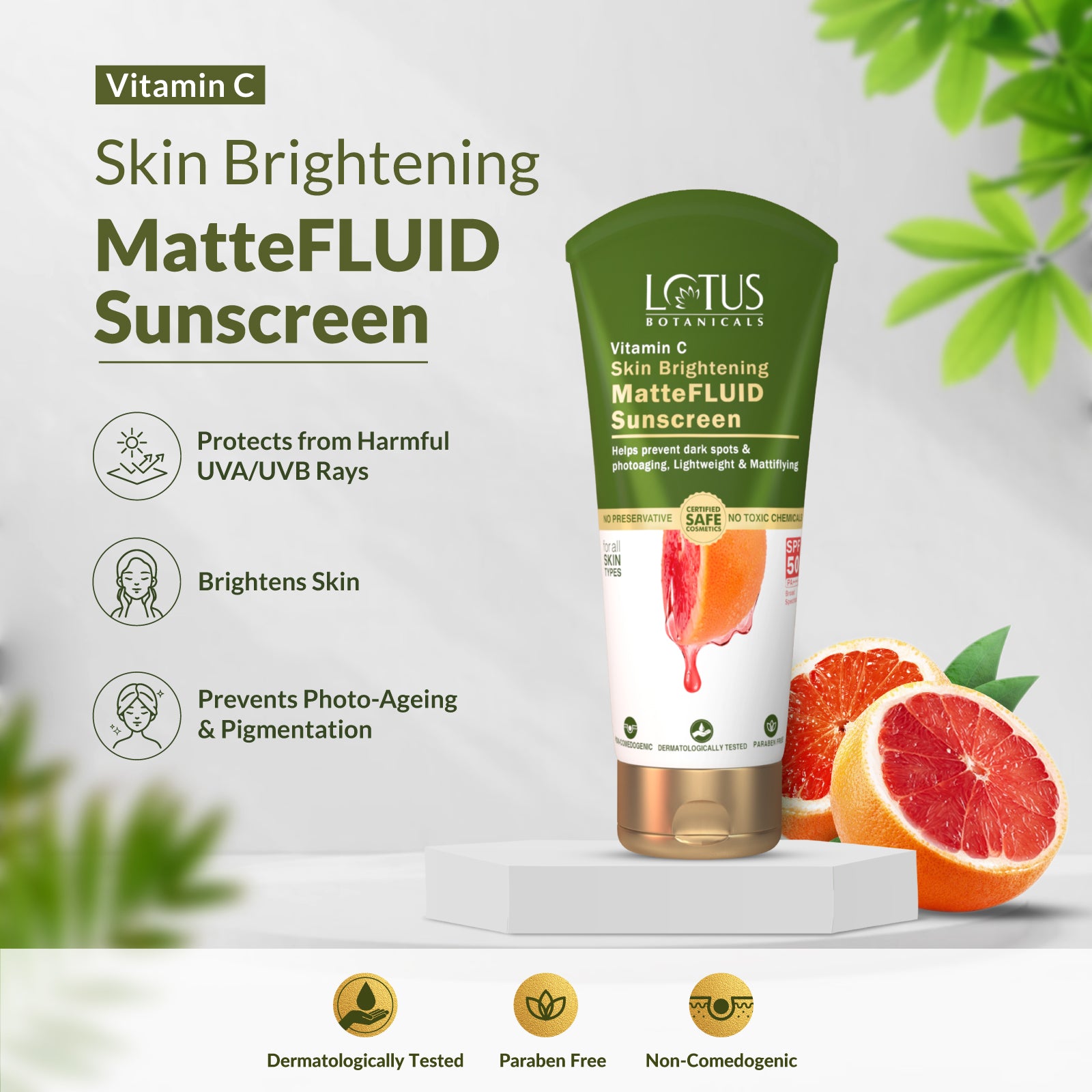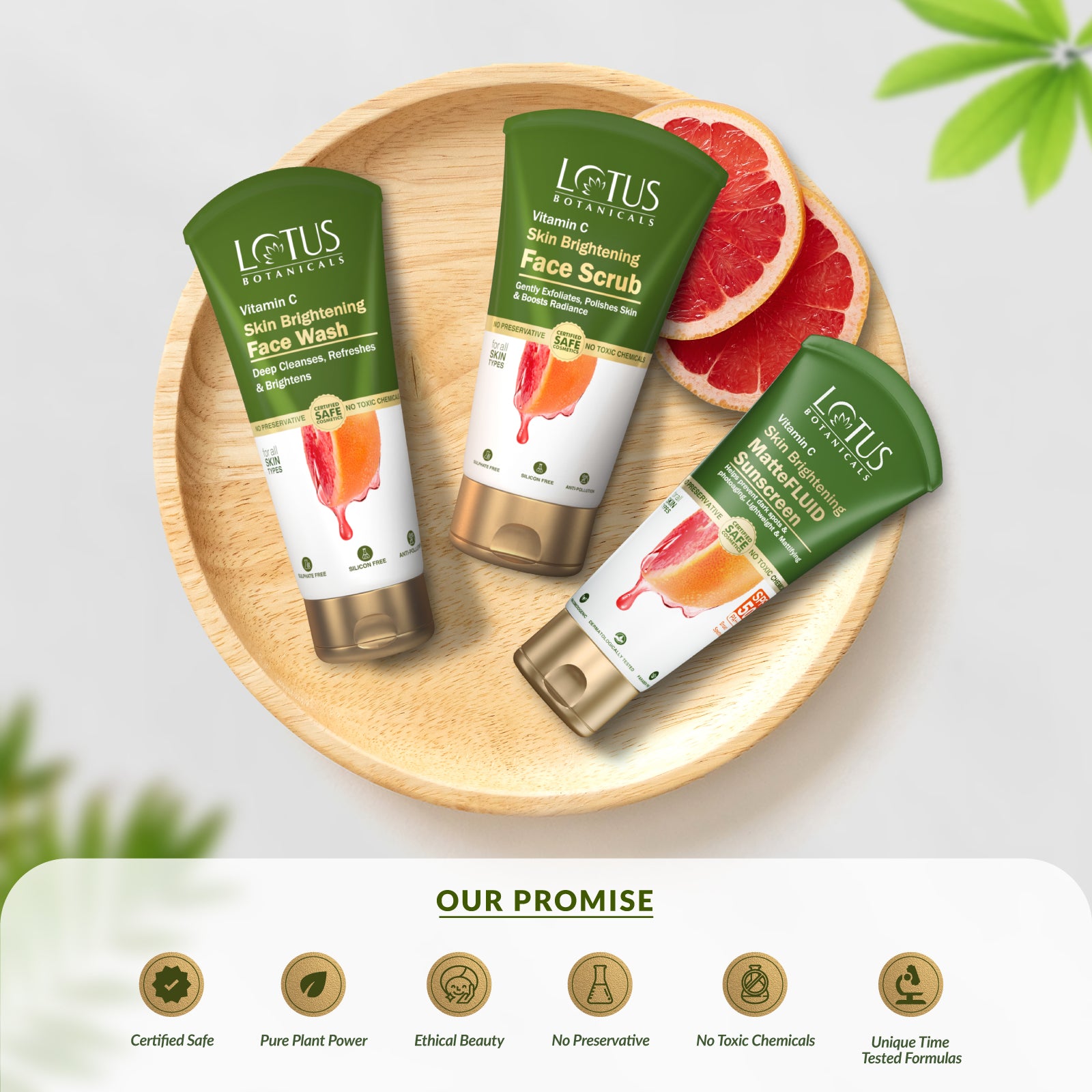 Vitamin C Skincare Kit
Combo Includes:
1 X Vitamin C Skin Brightening Face Wash (100ml)
1 X Vitamin C Skin Brightening Face Scrub (100g)
1 X Vitamin C Skin Brightening MatteFLUID Sunscreen (75g)
Offers You
Can't Resist
🎁 FREE Vitamin C Wash N Moisturise Worth Rs 960 on purchase on Rs999🎁
Description

Ingredients

Know Your Product

FAQs

Good To know

More Info

Reviews

You May Also Like
The ultimate sun protection combo for healthy skin. The Vitamin C Skin Brightening Face Wash deeply cleanses while retaining the skin's natural moisture. The Vitamin C Skin Brightening Face Scrub exfoliates and removes impurities. And the Vitamin C Skin Brightening MatteFLUID Sunscreen protects skin from harmful UV rays keeping it brighter and younger.
Steps to use:
1. Vitamin C Skin Brightening Face Wash
Step 1:
Apply coin size on damp face.
Step 2:
Massage gently in circular motion.
Step 3:
Rinse thoroughly with water.
For best results, use twice daily in the morning and evening.
2. Vitamin C Skin Brightening Face Scrub
Step 1:
Apply the scrub to damp face and neck.
Step 2:
Massage gently with your fingers in clockwise and anti-clockwise motion.
Step 3:
Rinse off well.
For best results, use twice a week
3. Vitamin C Skin Brightening MatteFLUID Sunscreen
Step 1:
Before venturing out in the sun, apply "Lotus Botanicals Vitamin C Sunscreen" liberally on your face, neck and other exposed areas on your body. Massage gently till completely absorbed.
Step 2:
This sunscreen works effectively when applied 15 minutes before going outdoors.
Step 3:
Keep applying this sunscreen once every 2 hours for better protection from UV rays.
---
---
---
More Info
Now boost your skin's glow with the power of 300X Vitamin C with the Lotus Vitamin C Skincare kit. Dark spots and blemishes can lower your self-confidence. These spots are often signs of skin damage. Want to fade out dark spots, clear blemishes, and bring out your naturally glowing skin? Vitamin C skincare combo pack is here to your rescue with three different products for your complete skin care. Vitamin C is a topical antioxidant and regular usage of it reduces dark spots and boosts the glow in your skin. Vitamin C with its smaller molecules penetrates deeper into your skin layers to improve hydration.
Lotus Vitamin C facial kit is the ultimate skincare kit that cleans brightens and protects the skin.  This Vitamin C skincare combo kit comes with three different products that can be included in your daily and weekly skincare routine for healthy glowing blemish-free skin. 
Vitamin C Skin Brightening Face Wash
It is a gentle face wash with potent Vitamin C that is tough on dirt yet gentle on the skin. It deeply cleanses dirt and grime from the face without stripping its natural moisture levels. Vitamin C is effective in brightening your skin and leaving it blemish-free.
Vitamin C Skin Brightening Face Scrub
Remove dry flaky dread skin with this face scrub made with the goodness of Vitamin C and almond shell powder. This face scrub gently exfoliates dead skin and impurities skin without making your skin feel dry. With regular use, you can achieve flawless skin with improved skin texture.
Vitamin C Skin Brightening MatteFLUID Sunscreen with SPF 50 PA+++
The Vitamin C skincare combo pack comes with one of the best vegan sunscreens to protect your skin. Lotus Vitamin C MatteFLUID sunscreen protects your skin from sun damage with the dual goodness of SPF 50 PA+++ and Vitamin C. Prevent sun-tanning, skin-darkening, and photoaging, caused by UVA rays with regular use of this matte sunscreen. Vitamin C with its antioxidant properties not only protects the skin but also boosts skin radiance.  
Ingredients in this
Vitamin C skincare combo pack
Vitamin C
One of the main ingredients of this Vitamin C skincare kit is the powerhouse ingredient, Vitamin C. It is a potent topical antioxidant known for its skin-brightening benefits. Vitamin C has emerged to be one of the leading ingredients in skincare and cosmetics because it can fade dark spots and pigmentation on the skin. This potent antioxidant can neutralize free radicals on the skin that are caused due to oxidative stress.    
Grapefruit
Grapefruit is a citrus fruit with great health and skin benefits. It is a rich source of vitamin C that aids collagen synthesis. Collagen is a vital protein in our skin, muscles, and tendons that maintains the elasticity of our skin. Our Vitamin C skincare kit harnesses the power of Vitamin C from grapefruits in its products. 
Kakadu Plum
Kakadu plum is a vitamin-C-rich fruit found in tropical countries. This fruit tree is native to North-west Australia and has exceptionally high amounts of Vitamin C. Kakadu plum contains 55X more Vitamin C than an orange making it a very good ingredient for skincare. (1)
Niacinamide
Niacinamide is a form of Vitamin B-3, a vital nutrient that helps to build proteins in the skin. Niacinamide also protects the skin against environmental damage. It is a key ingredient to improve hydration and moisture in your skin. The Vitamin C skincare kit products are enriched with niacinamide. 
Almond Shell Powder
Almond shell powder is an excellent exfoliator when it comes to removing dead skin. The Face Scrub in this Vitamin C skincare combo pack contains almond shell powder that gently loosens and exfoliates dead skin cells. Almond shell powder is gentle on the skin and is suitable for sensitive skin also. They are not harsh or abrasive to the skin.  
Different Skincare combos available at Lotus Botanicals
Lotus Botanicals offers skincare solutions for every skin concern. Treat your skin problems like dullness, acne, pigmentation or dryness with our vegan cruelty-free products. Here are some vegan skincare products you can choose depending on your skin issues.
For Skin Brightening
Lotus Botanicals brings the ancient Indian secret of Ubtan for your ease. Our Ubtan face scrub and Ubtan face and body mask are designed to brighten your skin and give you healthy glowing skin. The products in the Ubtan range are made with natural skin-brightening ingredients like chickpea flour (besan), sandalwood powder (chandan), turmeric, and rose. All of these natural ingredients are used in Ayurveda for skin healing and skin brightening. These products are infused with 24K gold that gives you healthy radiant skin.  You can also try our Niacinamide and Papaya skin serum to boost skin glow.
For Hyperpigmentation
Lotus Vitamin C range of skincare products are made from naturally derived potent Vitamin C. 100X power of Vitamin C is effective in fading dark spots, sun spots and hyperpigmentation. Try the Vitamin C serum for intense hydration in the skin and use the Vitamin C sunscreen with SPF 50 to protect the skin from sun damage.  
For Signs of Ageing
Ageing is a natural process but premature signs of ageing can be delayed with regular use of correct skincare products. Lotus anti-ageing products contain a plant-derived ingredient called Bakuchiol. This is a natural plant-based ingredient that has similar properties to retinoids. Use the Bio-retinol sleeping mask for intense hydration and fight signs of ageing. You can also you an anti-ageing face wash and day cream with SPF for all-around protection against premature ageing.
Why choose Lotus Botanicals
Lotus Botanicals is a vegan skincare brand which promises to bring premium skincare products with plant-derived ingredients. We believe in the power of nature and science. All our products are certified safe and contain no harmful chemicals like parabens, sulphates or mineral oils. Natural ingredients are safer for your skin and better in the longer run.  Our products are not tested on animals and are 100% cruelty-free.  Order skin care products online and get them delivered directly to your home. Choose Lotus Botanicals, choose the power of nature. 
---