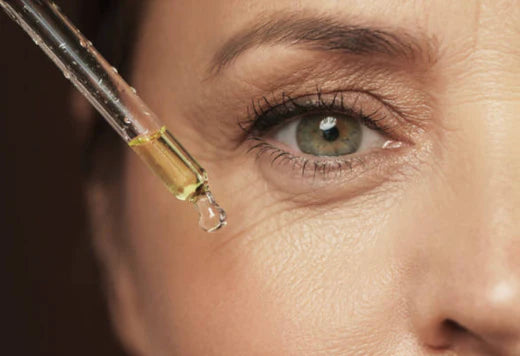 Highlights
Niacinamide skin benefits

Niacinamide for Skin : 36 FAQs
If you are a skincare enthusiast you might already be aware of the amazing Niacinamide for Skin and Niacinamide Benefits for blemish-free spotless skin. Niacinamide is a form of Vitamin B3. It is also known as nicotinamide. The skin utilizes niacinamide to repair damaged cells, regenerate cellular energy and reduce the effects of UVA and UVB rays of the Sun.
Niacinamide skin benefits
Niacinamide's Benefits are vast making it a popular ingredient in skincare. Niacinamide can help your skin in various ways like:
Improves skin tone
Fades dark spots
Reduces acne
Fights skin stressors
Boosts skin hydration
Reduces skin irritation
Include Niacinamide in your skincare routine if you want to boost the glow in your skin. The importance of Niacinamide for Skin is recognized widely, making it a popular ingredient in skincare products. In this complete Guide to Niacinamide, we have brought answers to numerous FAQs that you might have about Niacinamide's skin healing benefits.
Niacinamide for Skin : 36 FAQs
1. What is Niacinamide?
Niacinamide is a topical version of vitamin B3. It is one of the active ingredients in topical serums or creams. It works towards giving you smoother, hydrated even-toned skin. It is known to boost collagen and reduce signs of ageing.
2. How does Niacinamide work?
Niacinamide helps in cell building in the skin. Niacinamide can also protect the cells from environmental stressors like pollution, UVA and UVB rays of the sun, and toxins.(1) Uses of Niacinamide are also seen in acne treatments. Niacinamide can cure severe inflammatory acne. One of the most important Niacinamide skin benefits is its ability to render smooth textured skin.
3. Why should one use Niacinamide in Skincare?
Include Niacinamide in your skincare routine to minimize the appearance of pores, boost hydration, protect skin against oxidative stress, and treat acne. Niacinamide for the Skin can also be used for protection against sun damage.
4. How long does niacinamide take to work?
You might find improvements in your skin immediately after starting with a Niacinamide serum, but it usually takes between 8-12 weeks for a visible change in the skin.
5. Can you use niacinamide every day?
Niacinamide benefits the skin with hydration boosting and making it smoother. You can use a Niacinamide serum every day for both morning and nighttime skincare routines.
6. How does Niacinamide brighten skin?
Niacinamide is an important skin-brightening ingredient. Niacinamide benefits the skin by stopping the transfer of melanin pigment to skin cells. Niacinamide can decrease hyperpigmentation and lighten skin gradually over time.
7. How to Use Niacinamide in Your Skincare Routine?
Use a Niacinamide serum as a part of your morning and nighttime skincare routine. It is a gentle ingredient in products and can be used twice daily. Lotus Botanicals Niacinamide Glow Skin Serum is a gentle serum for daily usage. It reduces large pores and improves skin texture. Niacinamide skin benefits are numerous and with regular usage, you can see visible changes on your skin.
8. Can you layer niacinamide with retinol or vitamin C?
Niacinamide is one such ingredient that can be combined with other skincare ingredients. Niacinamide can be layered with both Vitamin C and bio-retinol. Vitamin C with smaller molecules penetrates deeper, so you should apply Vitamin C first followed by Niacinamide. It is best to use retinol at night.
9. How to apply a niacinamide serum?
Here is how you can include Niacinamide for your Skin
Wash your face with a gentle cleanser
Apply a couple of drops of Lotus Niacinamide serum on your skin.
Massage it with your fingertips on your face
Apply a light moisturiser
10. What ingredients should not be used with niacinamide?
Though niacinamide is quite gentle but refrains from using niacinamide and AHA/ BHAs together. You should avoid using niacinamide with lactic acid.
11. What should niacinamide be paired with?
Uses of Niacinamide are vast in skincare. A Niacinamide serum can be paired with Hyaluronic Acid. Niacinamide skin benefits can also be enjoyed when you layer niacinamide with peptides.
12. Is niacinamide an active ingredient?
Niacinamide is a potent active ingredient but it is gentle on the skin. For Niacinamide skin benefits a niacinamide serum can be used twice daily in your AM and PM routine.
13. Can I use niacinamide with hyaluronic acid?
Niacinamide for Skin can be used along with hyaluronic acid. There is no harm in layering it with hyaluronic acid.
14. How does Niacinamide benefit the skin?
Use Niacinamide for the skin and get rid of many skin problems. Niacinamide Benefits include the reduction of inflammation and acne. Niacinamide also minimizes pore appearance and makes skin smooth and hydrated.
15. How to choose the right Niacinamdie products?
Choose Niacinamdie products that are made with natural ingredients. Niacinamide serums work faster on the skin and hydrate the skin well. Lotus Botanicals Niacinamide Brighten & Glow Skin Clarifying Super Serum is a gentle serum for daily usage. It reduces large pores and improves skin texture.
16. When is the right time to use Niacinamide? AM or PM?
Niacinamide is a potent active ingredient, but since it is gentle on the skin it can be used both in your AM and PM routine for better Niacinamide Benefits.
17. Is Niacinamide safe for sensitive skin?
A Niacinamide serum can have a calming effect on your skin so it is perfect for even sensitive skin. Niacinamide can be used by all skin types.
18. Is Niacinamide helpful for skin diseases & disorders?
Niacinamide plays an important role in reducing inflammation of the skin. It can also treat skin conditions like acne and rosacea, a facial skin disorder characterized by redness.
19. What does niacinamide do for acne?
Niacinamide can help reduce acne breakouts by lowering sebum production in the skin. It regulates the skin's oil production, especially for people with oily skin.
20. What percentage of niacinamide is best?
Niacinamide serums come in different concentrations. If you are new to using niacinamide start with a 2% concentrated serum. A 2% niacinamide serum is effective in controlling oil production if you are facing acne issues. You can use a maximum of 20% concentration of niacinamide for skin.
21. Is niacinamide a good ingredient to use if I have oily skin?
Niacinamide for oily skin is a great ingredient in controlling acne breakouts. One of the popular Niacinamide benefits is its ability to control sebum production in the skin. People with oily skin tend to have an overproduction of sebum leading to acne. By lowering sebum production niacinamide helps to prevent acne breakouts.
22. Are there any risks with niacinamide?
Niacinamide is a gentle ingredient and doesn't have any side effects. A very high concentration of niacinamide can cause redness.
23. What are the best products that contain it?
With Niacinamide skin healing benefits it becomes a perfect and vital ingredient for skincare. Include Niacinamide in Your Skincare Routine for hydrated and smooth skin. They can be used in form of serums, moisturisers, or lotions. Niacinamide serums get absorbed in the skin easily.
Lotus Botanicals Brighten & Glow Face Serum with Niacinamide can brighten your face by reducing dark spots and blemishes. Niacinamide is an active form of Vitamin B3 and it helps in reducing acne. This serum is also enriched with papaya extracts for its moisturizing properties
Vitamin C Skin Brightening Day Crème with the goodness of Vitamin C and niacinamide offers skin brightening and sun protection with SPF 25. This day crème can make your skin younger and firmer and restore your skin's moisture levels.
Repair your skin at night with Vitamin C Skin Brightening Night Crème. Niacinamide and Vitamin C together can rejuvenate your skin and boost radiance and vibrancy in your skin.
24. What is topical Niacinamide?
Niacinamide is a form of Vitamin B3 and can be taken as a supplement or used topically on the skin. Any skincare product like a serum or moisturiser with niacinamide that can be applied topically on the skin is called topical niacinamide.
25. Can Niacinamide be used to fade Stretch Marks?
Topical niacinamide can improve the epidermal barrier function of the skin. While it is not completely possible to remove stretch marks, niacinamide may help with the pigmentation of the skin and fade the stretch marks over time.
26. Can Niacinamide Cause Gout?
Overdosage of oral niacin or niacinamide can cause health risks like stomach upset or gout. But topical niacinamide in skincare products renders no such side effects. (2)
27. Can We Apply Niacinamide on Wet Skin?
It is best to apply facial serums on damp skin for better absorption and not on soaking wet skin.
28. How Can You use Niacinamide for Wrinkles?
Niacinamide benefits the skin by hydrating the skin and reducing fine lines and wrinkles, red blotchiness. It is also beneficial in improving skin elasticity.
29. Does Niacinamide Expire?
A bottle of Niacinamide for skin lasts you for 3 months. It's best to read the label of the Niacinamide product you have chosen.
30. Can Niacinamide be used on All Skin Types?
Niacinamide is a gentle ingredient for the skin with anti-inflammatory properties.(3) It can be used by both men and women. Niacinamide benefits all skin types and suits even sensitive skin.
31. Can You Use Niacinamide When Pregnant?
Yes, niacinamide is a quite gentle and safe ingredient. You can use niacinamide for the skin while pregnant as it is thought to be safe to apply topically to the skin.
32. Can You Use Too Much Niacinamide?
It is best to avoid too much anything in skin care to prevent any skin inflammation. You can use niacinamide for skin twice a day in the form of serum or moisturiser.
33. Can You Apply Niacinamide After Laser Hair Removal & Dermaplaining?
After derma planing or laser hair removal, it is best to wait for 72 hours before applying niacinamide to the skin in the form of lotion or serum. It is best to follow the advice given by your aesthetician.
34. Does Niacinamide Require A Prescription?
Niacinamide for the skin is a popular ingredient in skincare products. Topical niacinamide doesn't require a prescription.
35. Is There a Difference Between Niacin and Niacinamide?
Niacinamide and niacin are two different forms of Vitamin B3. They are multitasking ingredients that fall under the umbrella of vitamin B3. Niacinamide is derived from niacin.The human body has the ability to convert niacin to niacinamide. They might sound the same but they have different properties.
36. Can teenagers use niacinamide?
Anyone above 16 years of age can use Niacinamide for the skin.
Read More:
Amazing Benefits of Hyaluronic Acid for Skin
How to Add Jade Roller to your skincare routine
Niacinamide in Skincare: Everything You Need To Know
Vegan And Cruelty Free Products - Why Do They Matter?
Highlights
Niacinamide skin benefits

Niacinamide for Skin : 36 FAQs
Related Products