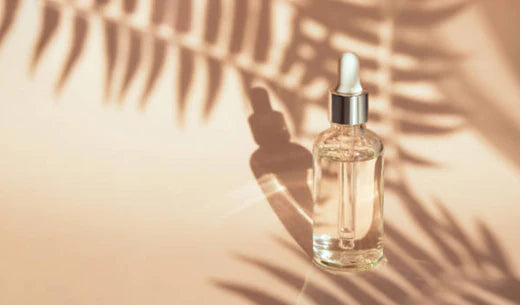 Highlights
27 Frequently Asked Questions About AHA, BHA, PHA

Conclusion
Skincare is an ever-evolving field, and new products always come out. When it comes to AHA, BHA and PHA, we know you have questions about what they are, how they work, and which one's right for you. To help answer some of those questions, we've compiled some frequently asked questions and answers below:
27 Frequently Asked Questions About AHA, BHA, PHA
1. What is AHA BHA PHA?
AHAs, BHAs and PHAs are all chemical exfoliants used in skin care products like scrubs, toners, serums and moisturisers.
AHAs are alpha hydroxy acids (like glycolic acid), which help to remove dead skin cells and increase collagen production. They work on the surface of your skin to improve texture and tone. (1)
BHAs are beta hydroxy acids (salicylic acid), which can penetrate deeper into pores to exfoliate inside them. They help unclog pores and prevent breakouts by killing bacteria that cause acne. (2)
PHAs, or polyhydroxy acids (lactic acid), are a group of chemicals that exfoliate the skin by acting on its outermost layers rather than penetrating deep into it. This causes them to be less problematic in their effects and more gentle than other chemical exfoliants. PHAs are used on the skin for their exfoliating, smoothing and moisturizing properties. They may be useful in people with sensitive skin who cannot tolerate AHAs or BHAs. (3)
2. Are AHA, BHA, and PHA Good for Your Skin?
Yes, AHA, BHA and PHA are effective exfoliants for your skin.
The main difference between the three acids is that AHA is oil-soluble (it dissolves in oil) and works best on dry skin.
BHA is also oil-soluble but water-soluble (it dissolves in water), so it's suitable for oily and combination skin types and acne-prone skin.
PHA has a unique molecular structure that allows it to penetrate deep into the pores to clear out debris, sebum buildup and dead cells while providing anti-inflammatory benefits simultaneously.
All three acids can be used on all skin types, so don't worry about which one you need - pick your favourite formula.
3. AHA BHA PHA Benefits?
AHA, BHA and PHA are all acids that can be used to exfoliate your skin. Each one has its benefits. They can each:
Reduce inflammation, which can contribute to acne and other skin conditions.
Reduce the appearance of large pores and surface wrinkles
Reduce the appearance of dark spots and even skin tone to achieve a more luminous complexion.
Remove dead skin cells, which can clog pores and lead to acne.
AHA: Alpha hydroxy acids (AHAs) are the gentlest form of chemical exfoliation. They work by breaking down dead skin cells on the surface of your face so they can fall off more easily. AHAs also help increase the cell turnover rate in your pores, making them less likely to get clogged with acne-causing bacteria.
BHA: Beta hydroxy acid (BHA) is another type of chemical exfoliation that works similarly to AHA but penetrates deeper into the pores than AHAs, allowing it to unclog them better than AHAs alone can do on their own. In addition to helping unclog pores, BHAs also have anti-inflammatory properties that can reduce redness from irritated skin caused by acne breakouts or sun damage, so if you tend toward having inflamed blemishes, then use both. BHAs and AHAs together may help reduce inflammation as well as breakouts themselves.
PHAs: Polyhydroxy acids (PHAs) are a chemical exfoliation that works similarly to AHAs and BHAs but tends to be more gentle on your skin. They can still cause redness and irritation, so using PHAs alone may not be enough for you if you have sensitive skin.
4. How to use AHA BHA PHA?
The best way to use a product containing AHA, BHA and PHA is by applying them to a clean face.
You can apply your exfoliator twice daily for maximum results or only once daily if you have sensitive skin.
Avoid using an exfoliator before bedtime if you have dry or sensitive skin. Moisturise your face first and then use a gentle scrub to remove dead skin cells—otherwise, damage to the top layer of skin may occur during sleep.
5. What should you not pair with AHA BHA PHA?
Although AHAs, BHA and PHA can be used with other actives, you should use caution to prevent skin irritation. Avoid pairing these ingredients with AHA BHA PHA:
Retinol or retinoids can make exfoliation more effective but also cause irritation and redness.
Benzoyl peroxide: It may break down the acid barrier of the skin and leave it less protected.
Glycolic acid or salicylic acid: These are not gentle enough for daily use with AHAs/BHA's
Alcohol can dry out your skin when paired with an AHA/BHA.
Other actives: Meaning, if you're using a vitamin C serum, your skincare routine should not contain any other active products.
6. Can I use AHA BHA PHA every day?
Yes! AHA, BHA and PHA are very safe to use daily. They're all-natural ingredients that are effective in improving skin health.
While the number of times you should apply it varies for each person, there is no evidence to suggest that using AHA BHA PHA daily would be harmful.
7. How often should I use AHA, BHA or PHA?
AHA, BHA and PHA are mild exfoliants. So you can use it every day if your skin is normal to oily. If you have sensitive skin, use it once a week.
8. How long after AHA BHA can I use moisturiser?
After using a chemical exfoliant, you should wait 20 minutes before applying additional products to your face for all its natural oils and moisture to be drawn back into the skin.
The purpose of an AHA or BHA is to get rid of dead skin cells on the surface so it can absorb whatever is applied after—so don't risk messing that up by putting on moisturiser before your face has had time to recover from being stripped bare.
9. Can I use AHA BHA PHA in the morning?
Yes, you can use chemical exfoliants in the morning. However, it's important to note that they can cause photosensitivity, so ensure there isn't too much sun around when applying them. If you're going to be in the sun, it's best to wait about 30 minutes after applying your exfoliant to settle into your skin and ensure you're wearing sunscreen.
10. What products should not be used with AHA?
Using AHA with any product containing a lot of alcohol could cause redness and irritation. So make sure not to use toner or astringent before or after applying an AHA—which can dry out your skin.
Avoid using products with ingredients like salicylic acid or benzoyl peroxide because they can irritate skin and trigger inflammation when used next to an exfoliant.
11. Should I use PHA morning or night?
You can use PHA products in the morning and at night as long as the skin is clean before use. Some people prefer to apply their PHA product right after washing, while others like applying it first thing in the morning or last thing at night. Always apply a moisturiser after using a PHA product because PHAs can make your skin more sensitive to drying. And always use sunscreen when you're going outdoors.
12. What happens if I use AHA BHA on wet skin?
It is best to let your skin dry before applying an acid product, as wet skin makes irritation more likely. When using AHA/BHA products on damp skin, you'll feel a stronger tingling sensation than usual—as the substance has penetrated deeper into pores.
13. How long does it take for AHA BHA PHA to work?
It depends on the product, but generally, it should start working within a few days. You can also expect your skin to change over time as you continue using the product. If you're new to acids, start with an AHA or BHA-based toner before moving on to more potent exfoliants like PHA serums and Glycolic acid peels.
14. How do I know if BHA is working?
You will know you are getting results when your skin looks and feels better.
If BHA is working, you should see some changes in your skin. While the improvements may not happen overnight—it can sometimes take several months or even years of consistent application for these products to show results.
BHA can also help with acne, acne scars, and hyperpigmentation (discolouration), which can help fade dark spots caused by acne or sun damage. It is advisable to use a gentle exfoliator on these areas so that they don't get irritated by harsh scrubbing, which will only cause more problems in the long run.
15. How many times a week should I use PHA?
It's best to use PHA once a week, as most dermatologists recommend. If you have very oily skin, you can get away with using it every third day or so. If you're prone to acne breakouts, increasing the frequency of your exfoliation routine is fine. You can also use it more often if your skin is dry or flaky after using PHA.
If you are still determining how often to exfoliate with PHA, consult an esthetician for advice on the best number of times per week this treatment should be performed.
16. How long should you leave AHA BHA on your face?
The general recommendation for how long to leave AHA or BHA on your face is 5-10 minutes. If you have sensitive skin, it's best to avoid leaving the AHA or BHA on for more than 5 minutes.
17. How long do you have to wait between AHA and moisturiser?
Generally, you should wait at least 30 minutes between applying an AHA and using a moisturiser. Give your skin time to absorb the AHA and let it do its magic before layering on additional products.
Using an AHA and moisturiser simultaneously will cancel their benefits (and vice versa). Doing so may leave you feeling dry or irritated, which defeats the purpose of using both products.
18. How can I take care of my skin after AHA BHA?
After using an AHA, BHA or PHA product, moisturise your skin to prevent irritation and dryness resulting from using the acid-based exfoliant. It would help if you also avoid harsh soaps, which may strip the skin of its natural oils.
Use sunscreen when outside, as these acids make your skin more vulnerable to sun damage. Avoid excessive time spent in sunlight. Also, avoid alcohol and smoking because they cause dehydration and can increase the skin's sensitivity.
Finally, eat a healthy diet rich in fruits and vegetables for optimal health
19. Can I use BHA and PHA together?
Yes, you can use BHA and PHA together.
BHA and PHA are both exfoliants that remove dead skin cells from your face. Both are good options if you want to treat acne or signs of ageing on your skin.
20. Does PHA cause your skin to sting?
One of the most common questions people ask about PHA is whether it causes stinging or skin irritation. It doesn't because PHA is a gentler alternative to BHA and is less likely to cause redness or flaking. Unlike BHA (and AHA), it isn't oil soluble, so it won't be able to penetrate deep into pores and cause irritation in sensitive skin.
21. Can I use alpha hydroxy acid every day?
In general, yes! One of the great things about AHAs is that they are considered non-irritating and can be used daily. However, if you have sensitive skin or rosacea/Melasma, you should use caution when using an AHA as it may irritate your skin. The same goes for sunburned or windburned skin. You should also not use AHAs on acne-prone skin because these products can make acne worse by drying out the pores making them more prone to clogged pores.
22. What Is The Difference Between AHA, BHA and PHA?
AHAs, BHAs and PHAs are all types of acids. AHAs are alpha hydroxy acids; BHAs are beta hydroxy acids; and PHAs are polyhydroxy acids. AHAs are water-soluble and can be used on dry skin types with little to no irritation. They're often found in moisturisers, serums, masks and other products designed for exfoliation.
BHAs are also water-soluble but should only be used on oily/combo/dry combination skin types (like me!). They're usually found in cleansers or toners that help reduce excess oil production by breaking down dead cells on the skin's surface. New ones can come through faster without clogging pores or causing acne breakouts like traditional bar soap would otherwise.
23. How to choose the right hydroxy acid for your skin?
Hydroxy acids, also known as fruit acids, are non-organic compounds used to treat skin disorders. The three acids used in skin care products—AHA, BHA and PHA—are very similar. All these products help you exfoliate your skin by increasing cell turnover, so the texture of your complexion is improved. (4)
However, each hydroxy acid has unique properties, allowing them to address different skin conditions. Here's how to choose the one that is right for you:
If your main concerns are signs of ageing and skin discolouration, choose AHA.
If you have oily or acne-prone skin, BHA is the way to go. BHA penetrates pores to combat oil buildup inside them—perfect for treating acne.
Choose a PHA product over glycolic acid if your skin is sensitive or dry. PHA is a gentler exfoliant that won't irritate.
24. Can you use AHAs and BHAs for ingrown hair?
The answer is yes if you want to know how to use AHAs and BHAs for ingrown hair. The acids in these products help break down the keratin blocking your hair follicles, allowing them to grow naturally.
The best way to use AHAs and BHAs for ingrown hair is by applying a thin layer of your exfoliant over the area where you get an ingrown hair. Use it once or twice a week and leave it on overnight so that it has time to work its magic.
25. Can you combine PHAs with salicylic acid?
You can use PHAs and salicylic acid together.
PHAs are gentler than AHAs, so it should be fine if you want to use a stronger exfoliator than the PHA with your salicylic acid. It's also worth noting that some PHAs are known to irritate when used by themselves—the best thing to do would be to try out both products separately and see how they work on your skin before combining them in one product or using both at once.
26. Can you combine hydroxy acids?
Hydroxy acids can be used on different face areas and at other times of the day. You can also use them in different concentrations. Be cautious about using them sparingly, or they could lead to irritation. For example, start with a lower concentration and increase it as your skin gets used to the treatment.
For example, if you're using an AHA product for exfoliation purposes during the day and a BHA product for pore refinement at night—ensure that your pH levels are compatible so there's no irritation caused by one ingredient working against another.
27. Difference between AHAs vs BHAs?
AHAs and BHAs are both exfoliants, but they work in different ways. AHAs (or alpha hydroxy acids) are water-soluble acids that work on the surface of your skin to remove dead cells, revealing a brighter tone and smoother texture. On the other hand, BHAs (beta hydroxy acids) penetrate deeper into the pores to clear out built-up oil, sebum and debris for a deep cleanse without drying out the skin.
If you're looking for an exfoliant that will truly leave your skin glowing, a good BHA product is what you need. But if you have sensitive or dry skin, opt for an AHA instead—you'll get similar results without the risk of overdoing it.
Conclusion
This blog post has covered everything you need to know about AHAs, BHAs and PHAs. We hope it has helped you choose the right exfoliant for your skin type and needs! If you still have questions about these natural ingredients, feel free to leave them in the comments below!
Read More:
Hyaluronic Acid: 27 Frequently Asked Questions
Niacinamide For Skin: 36 Frequently Asked Questions
21 Double Cleansing FAQs: According To Skin Type and Benefits
Winter skincare: Choosing the best products for your skin
Highlights
27 Frequently Asked Questions About AHA, BHA, PHA

Conclusion
Related Products